The COVID-19 pandemic had an astronomical impact on the workforce.
From layoffs and furloughs in 2020, hiring sprees in 2021, and high inflation rates in 2022, it's challenging to determine what the headwinds and opportunities will look like in 2023.
However, if there is one silver lining to the pandemic that holds true across most industries, it's that remote work is possible.
To add a cherry on top, many studies prove that a remote workforce reduces overhead costs, increases productivity levels, reduces employee turnover, and improves work-life balance.
What's not to like? Although we don't have a crystal ball that'll tell us what 2023 has in store, it's safe to say that a remote workforce has a strong foothold for continued success.
Trends in the Remote Workforce
Deloitte's 2021 Global Human Capital Trends report shows that the workforce after COVID-19 has seen a 'fundamental mindset shift: from a focus on surviving to the pursuit of thriving.'
The demand for remote work remains strong. It's no longer just for the self-employed. Remote will be a large part of the future workforce, no matter what business you are in or where you are located.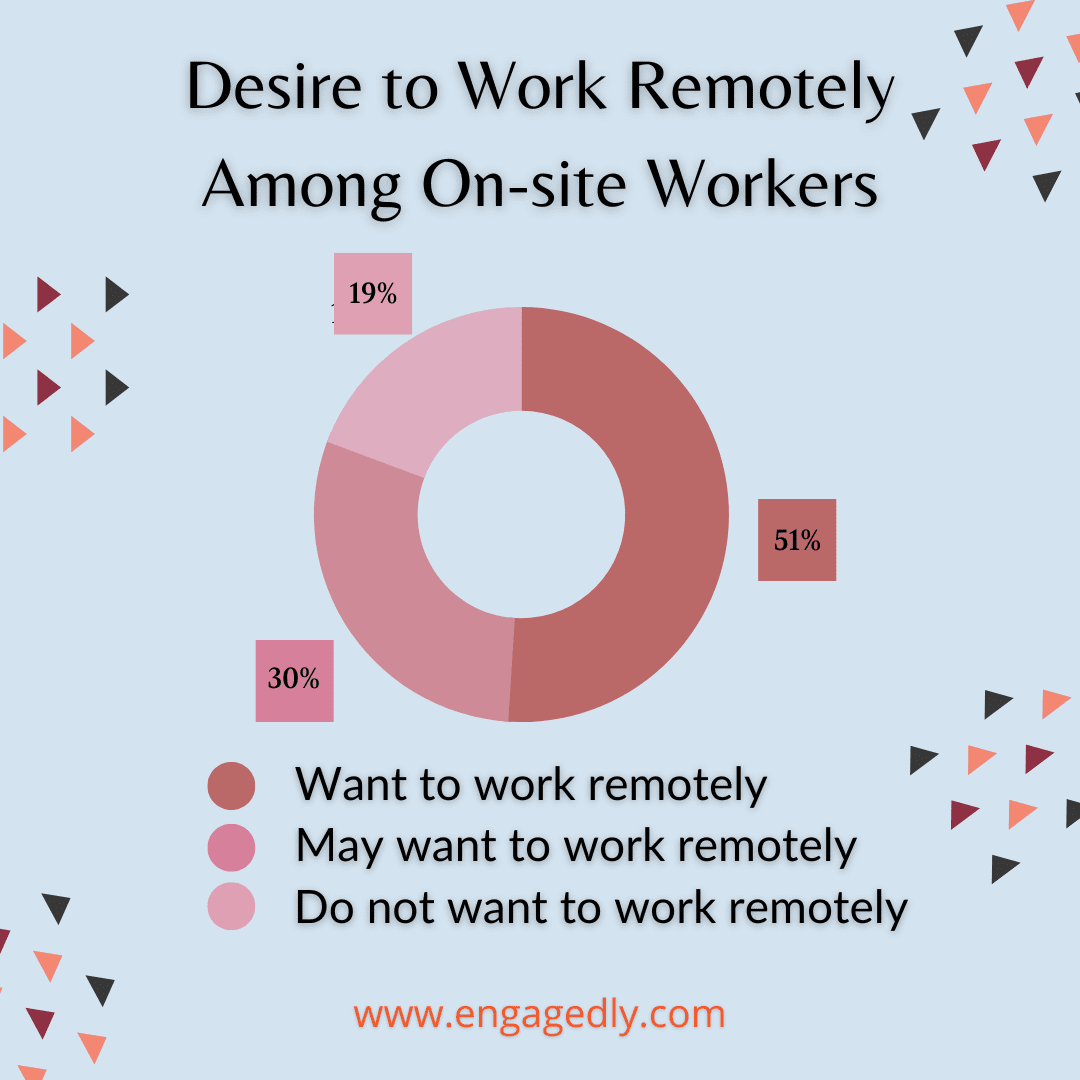 Studies show that more than 80% of on-site workers are interested in working remotely. As younger generations enter the workforce, businesses should adopt a remote or hybrid workforce to capture a piece of that pie.
6 Ways to Prepare for a Remote Workforce in 2023
Although remote work is here to stay, it's still a careful balancing act to ensure optimal productivity, employee engagement, and top talent.
Thankfully, a little planning goes a long way.
Let's dive into a few ways to prepare your organization for a remote workforce in 2023.
1. Leverage Digital Collaboration Platforms
The success of your remote workforce comes down to communication and collaboration. Without investing in the proper digital tools, it's nearly impossible for your team to collaborate and maintain high levels of productivity.
So the most important thing you can do is to provide a good user experience from day one. Your digital collaboration platforms should be intuitive and easy to use so that your team members can easily access them on their devices.
Also Read: 10 Remote Working Tools You Need in 2022
These tools are required for real-time communication — whether via video or text chat — so that you don't lag between sending an email and getting responses from team members in different time zones across the world.
The best project management software has features that make it easy for people to work on different projects, share documents, and simultaneously collaborate on tasks.
In 2023, social media will be even more popular than it is today. Your marketing team needs a social media tool to communicate with your customers and understand their wants and needs.
Never underestimate the power of good communication.
2. Avoid Zoom Fatigue
Zoom is a great tool for remote meetings and presentations, but it can be hard to use for months on end.
Attending Zoom meetings all day can leave your team feeling fatigued. The intense close-up eye contact and increased cognitive load are no joke.
There are several reasons Zoom fatigue sets in so quickly:
There's more eye-to-eye contact than in a typical conversation
Background noise can be distracting (especially if there are multiple speakers)
People may have trouble hearing or understanding each other
The application doesn't allow for much collaboration or real-time note-taking
If you find that the first half of your meeting involves everyone checking their phones or fiddling around with their laptops (or even having their camera off altogether), it's time to consider other meeting alternatives.
Don't forget that some meetings are better off as a simple email or a screen-recorded video.
Encourage your team to turn off their self-view cameras, keep your meetings short and sweet, and give your team breaks from the constant demand for Zoom meetings.
3. Invest in a Learning and Development Program
A learning and development program is one of the best ways to ensure that your employees are equipped with the skills needed to do their jobs.
And career development is in high demand. Research shows that almost 90% of millennials believe professional growth and career development are important factors when choosing an employer.
Learning and development programs are great ways to help employees reach their full potential. And there's an overwhelming amount of studies that show employees want to get better at their jobs and gain new skills.
Most workers want to learn but need the opportunity to do so. If you don't provide that opportunity, your business will lose out on talented employees, and your competitors may win them away.
Employees are more likely to stay with your organization when they feel invested. Prove that you care about their growth by offering career development and training opportunities.
4. Provide Enhanced Benefits
Union popularity is rising, with 7 out of 10 workers stating they'd consider joining a union if given a chance.
The main reasons workers choose to join a union include:
Increase pay
Improved benefits
Job protection
Show your employees that you care about them and avoid the risk of unionization by offering a competitive benefits package. These benefits can include your typical 'must haves' like health insurance, paid time off, and a 401(k) match.
Or you can think outside the box and offer employees the opportunity to have more control over their schedules. Workers with flexible schedules can choose when and where to work, instead of having to work a set number of hours per day.
Also Read: What is pay transparency? Pros and Cons
You may also want to consider offering a stipend for internet and equipment so remote workers can establish a comfortable and reliable work-from-home setup.
Another popular benefit is providing a gym membership, which can help employees stay healthy while working from home online. Or, if any of your employees have children (or plan on starting a family), consider providing childcare reimbursement and other benefits like life insurance.
As different generations are at various stages in their lives, it makes sense that they tend to value different types of employee benefits. For instance, younger employees could be interested in benefits like mental health benefits or entertainment such as console or PC games, while the older generation might be more interested in parental leaves and retirement plans. The goal is for every generation to feel secure about your organization meeting their needs.
But one thing is for sure. All employees, regardless of age, prioritize flexible working hours and paid time off at the top of their benefits list.
And thankfully, these benefits typically don't break the bank.
5. Outsource Tedious Tasks
In remote organizations, it is becoming more and more common to outsource tedious tasks. And this trend will likely continue for years to come.
For example, companies are hiring contractors or freelancers to work on a project basis, be it customer service agents, web developers, or virtual medical assistants.
Regardless of the task at hand, outsourcing is a great way to save money, free up your employees' time, and keep your top talent.
Here are some additional benefits of outsourcing:
Avoid paying benefits, taxes, and other associated costs required for full-time employees.
Find someone who is an expert at what they do so you don't have to spend time training them.
Give your employees more time to work on their core tasks and learn new skills.
Reduce overall stress levels on your team and improve employee morale with more helping hands.
6. Build an Employee-centric Culture
In the future, it'll be even more important to focus on the people side of your business. While technology will continue to improve and make remote collaboration easier, not every person wants to work remotely all the time.
So here's a tip: create a people-centric culture that celebrates your employees as much as it does their work. No matter how brilliant your product or service is, if you don't have great people working for you, you'll find it difficult to sustain long-term business growth.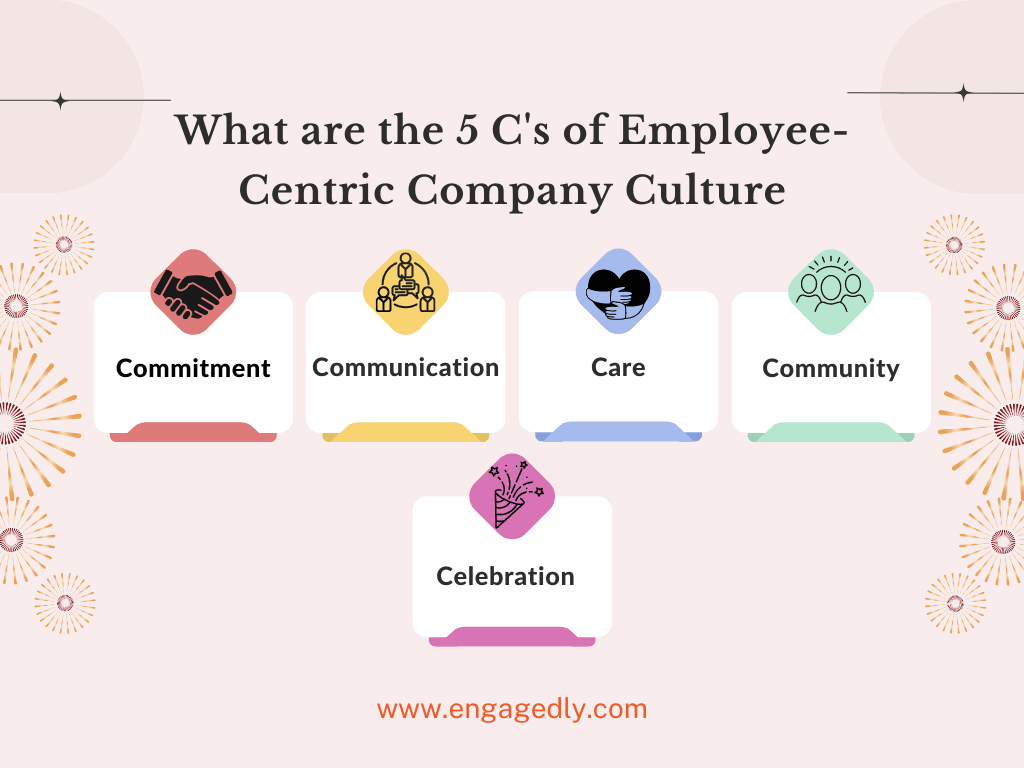 The point is that by creating an environment where employees feel supported and connected, you'll help them feel valued, which will help keep people around longer and attract top talent from around the world.
Also Read: 10 Best Employee Retention Strategies to Keep Your Best Talents
Wrapping Up
The remote workforce has changed drastically over the last decade and shows no signs of slowing down.
As new generations enter the workforce, they want more flexibility and access to experts who can help them reach their career goals.
We've also seen how important it is for businesses to adapt by offering more flexible working arrangements and collaborative teams that foster trust among colleagues online.
Don't underestimate the investment in your people. Your people are your greatest assets. And with the proper time and dedication, building a robust remote workforce will pay off tenfold in 2023 and beyond.
---

---
Frequently Asked Questions
Q1. How to successfully manage a remote workforce?
Ans. Some of the ways to successfully manage a remote workforce are:
Treat employees as individuals
Communicate and collaborate
Trust your remote team members
Q2. What are the advantages of remote work?
Ans. Some of the advantages of remote work for:
Employers
Less expense
Increased productivity
Less turnover
Employees
No commute
Autonomy increases
Employees are healthier
Q3.
What are the tools necessary for a remote workforce?
Ans. The remote workforce requires various tools such as Slack, GoogleMeet, Asana, Basecamp, Google Drive, Hangouts, and Zoom for communication, project management, and collaboration.
---
This article is written by Kelly Moser.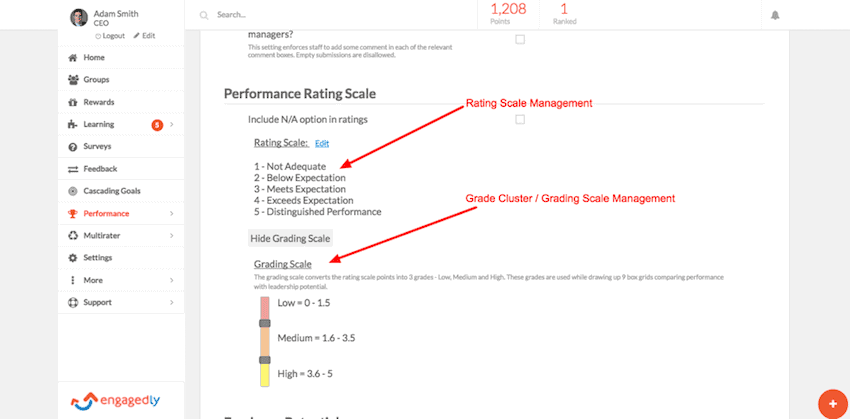 Kelly Moser is the co-founder and editor at Home & Jet, a digital magazine for the modern era. She's also an expert in freelance writing and content marketing for SaaS, Fintech, and e-commerce startups.