What Is a Talent Management Strategy?
Talent management is a workplace practice that helps companies recruit and create a talent pool that is productive and committed to the organization in the long run. When implemented strategically, talent management can boost overall business efficiency and help companies gain a competitive advantage. Talent management is a comprehensive process that includes how organizations bring employees on board, keep them happily engaged, and help them advance in their career paths over time.
Why Implement Talent Management Practices?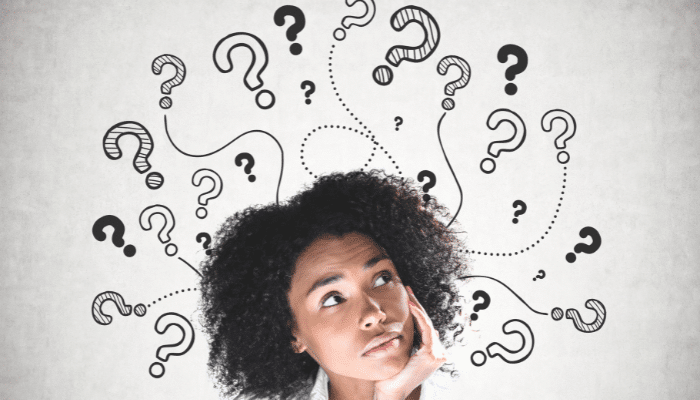 Promotes Employee Retention and Engagement
Employee engagement refers to the workplace concept where employees communicate, network, coordinate, give feedback, practice teamwork, and are excited and dedicated to their job. Retention is when they feel loyal and plan to stay in the organization longer.
Talent management practices primarily provide employees with opportunities to learn and grow. This ultimately leads to increased cohesion between the employer and employee. Employees feel valued and consider a long-term association with the organization. 
Closes the Knowledge and Skill Gap
The knowledge or talent gap refers to an organization's lack of sufficient skilled personnel. A persistent skill gap can hinder an organization's growth and development. It also negatively impacts the employees' motivation. Employees feel demotivated owing to a lack of experienced and talented people to look up to for necessary instructions and support to work effectively.
One of the best approaches to talent management to manage this gap is identifying KSA (knowledge, skills, and ability) for a job role and providing training opportunities accordingly.
Saves Hiring Costs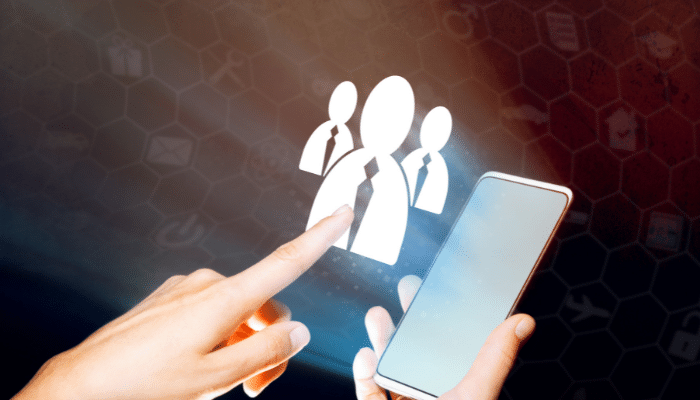 A survey conducted by Gallup found that replacing an employee costs one-half to two times the employee's annual salary. Investing in a talent management program improves employee retention and reduces employee turnover, eliminating these expenses.
Boosts Productivity
According to a study by Gallup, organizations with a high level of employee engagement were found to have 22% higher productivity than those with less engaged employees. Talent management tools boost productivity and efficiency by streamlining procedures and making important information and resources easily accessible. 
Organizations must implement a sound and robust talent management strategy and best practices to create and nurture a thriving work environment. Talent management strategies ensure employees are engaged, motivated, and empowered to contribute to their maximum potential. Read ahead to learn about the 9 best practices to adopt in talent management in 2024.
Top 9 Talent Management Strategies For 2024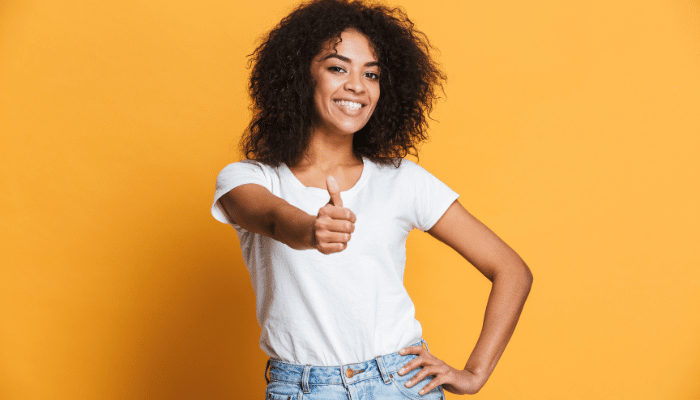 An effective talent management process includes various processes such as recruiting, onboarding, performance management, compensation planning, learning, and succession planning. When all these things work in harmony, companies gain a competitive advantage.
Define Clear Objectives
Aligning individual goals with the organization's goals and objectives helps employees understand their responsibilities more clearly. This ultimately results in greater accountability as well as stronger job performance. However, this requires communicating the business's objectives across the entire company.
Moreover, managers must be able to access and view the goals of other departments to reduce redundancy and build cross-functional support.
Draft an Effective Job Description
A detailed job description helps employees understand the job better. It also aids the recruitment process, assisting hiring managers in recruiting the right talent. A clear and concise job description must include the following:
Overall job responsibilities 

Skills and equipment required to be handled

Salary information

Qualification and experience required
Effective Compensation and Benefits Program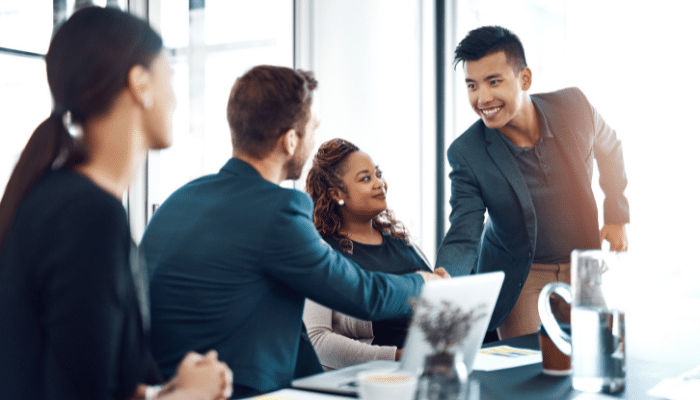 Compensation and benefits form an integral part of a talent management strategy. Companies must devise practical and cost-effective compensation plans to attract and retain the best talent. One such innovative idea can be to provide employees with a Flexi Benefit Plan (FBP).
This employee benefit plan allows employees to choose a few components of their CTC per their requirements and preferences. Personalized benefit plans strengthen interpersonal relationships between employees and employers and foster employee engagement. Another way to offer a competitive salary package is to benchmark the compensation across different industries and offer a standard package.
Quality Training and Learning Opportunities
Quality learning and development programs help employees advance in their career paths. Companies should develop and introduce training programs that enable employees to acquire new skills and fine-tune the current knowledge base.
Investing in employee professional and personal growth by offering various learning platforms is a good idea. One such initiative can be to implement learning management systems (LMS). The software application provides on-site, remote, and on-demand cloud-based training. The integrated platform administers, tracks, records, and automates the delivery of educational training.
Regular and Robust Performance Evaluation
A robust performance management system is devised to offer a systematic platform to assess and improve employees' performance. Choose a performance management system that identifies areas for improvement, helps employees develop new skills, and aligns individual goals with organizational objectives.
Companies can use automated performance management software to streamline and fasten their performance evaluation process. Another strategy will be to define KPIs (key performance indicators) and KRAs (key resulting areas) for different employees and job roles.
Employee Flexibility and Autonomy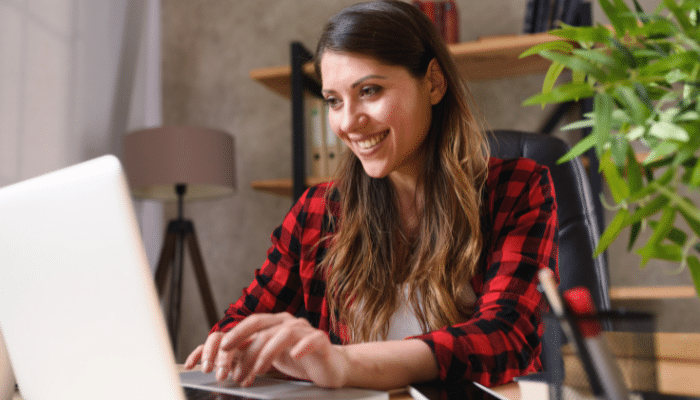 A ManpowerGroup Solutions research shows that approximately 40% of job seekers consider workplace flexibility as a top priority while making career decisions. Hence, organizations must embrace flexibility and autonomy to attract and retain a skilled workforce.
The following are the key factors that describe flexibility and autonomy in today's work world to foster work-life balance:
Choice of part-time or full-time work

Compressed shifts or workweek

Increased paid time off

Leaves for attending personal exigencies such as caregiving leave, sabbatical, career breaks, etc.

Participation in decision-making

Autonomy to make suggestions for projects

Option to work remotely

Flexible arrival and departure times
Implement DEI practices
A survey by Valuvox across 11 Indian cities found that 77% of employers acknowledge that not prioritizing diversity, inclusion, and belonging (DI&B) could negatively impact their organization's growth and performance. Following are some of the initiatives HR leaders can take to embrace DEI effectively:
Create employee resource groups (ERGs).

Make recruitment inclusive by creating a diverse interview panel.

Source candidates beyond the usual network.

Draft inclusive company policies.

Train and educate managers to mitigate unconscious bias at the workplace and during the

hiring process.
Embrace Technology
With the advent of technology in every aspect of an organization, it will be wise to embrace the same for managing Human Resources-related tasks. Implement sound Human Capital Management (HCM) software to automate various HR processes, such as performance management, payroll management, training, and development.
Make sure the HCM software has the following features:
Easy to navigate

Mobile friendly

Easy to integrate with other software used by the company

Generates

data-driven

actionable insights

Provides real-time data analytics
Career Development Program
A survey found that 36% of the employees feel their company doesn't track or manage their personal/career development. Additionally, a LinkedIn report suggests that 94% of employees surveyed believe increased learning and career development opportunities can make them stay longer with the organization.
Hence, talent management practices must focus on career development mechanisms to plan, prepare, and advance an employee's career over time. It should include coaching, mentoring, skills development, networking, and defining a career path. Job shadowing and rotation are some workplace practices that can aid career development.
Additionally, companies must focus on succession planning as well. It can be done through continuous upgradation of skills and competencies of employees to meet the current demands.
Wrapping Up
Various studies and surveys suggest that organizations that focus on building a strong company culture and ideology successfully attract and retain a workforce that doesn't just work for a paycheck. Talent management fosters a work environment where employees share the same beliefs and motivations, investing more effort in achieving great results and driving organizational growth.
Engagedly offers talent managers a platform to keep track of employees within the organization. The software tracks data at different points of the employee life cycle. The platform takes care of everything from offering managers unique report cards, tracking employee performance, and training employees on crucial subjects to an open communication channel nurturing transparency.
Engagedly – The Performance Management Software for Millennials
---

---
Frequently Asked Questions
Q1. What is job shadowing?
Ans. Job shadowing is an on-the-job training wherein the interested employee works closely with an employee performing a particular job role. Job shadowing is categorized into observation, regular briefings, and hands-on training.
Q2. What is the difference between KPIs and KRAs?
Ans. KPI refers to key performance indicators. The metrics help gauge an organization's success using certain indicators. For instance, the time taken to convert a lead can be one KPI for a loan department. Other KPIs can be the number of qualified leads per month and hours of resources spent on sales follow-up.
KRAs refer to key result areas. They indicate the areas an employee needs to work on. KRAs differ for each employee based on their job profile, designation, performance, and qualification. For example, an HR manager's KRA would be attrition rate, employee satisfaction, etc.
Q3. How does succession planning differ from replacement planning?
Ans. Replacement planning primarily focuses on finding suitable replacements only for top executive positions. Succession planning, on the other hand, focuses on empowering and training employees to develop a talent pool to fill vacancies throughout the business.
---
Subscribe To The Engagedly Newsletter