"We are all now connected by the Internet, like neurons in a giant brain," says Stephen Hawking. 
This connection has changed how we communicate, work, learn, and whatnot! In the pandemic era, most companies switched to remote working, and with the help of the internet, working from home has proved to be easier and more productive. 
Since there is no need to drive or spend time in vehicles, employees can save time drastically. Also, since they work from home, employees get more time to finish their household responsibilities and won't feel distracted, which results in better productivity. Working from home has been shown to reduce stress, give more time for hobbies and interests, and enhance personal connections, among other things. 
Remote, flexible workers tend to be happier and more devoted. Without the interruptions and reduced office politics that come with an office job and coworkers, the management of relationships can improve in addition to one's health and well-being.
Though working from home or remotely has numerous benefits, it also has disadvantages. For example, meeting or discussing a project in person with a coworker or team manager won't be possible. And it is imperative to keep everyone on the same page. Though remote work has considerable flexibility, distractions tend to come along. 
Setting the right priorities and being on track is extremely important. Another crucial aspect is motivation. Individuals are different in how they think, talk, work, and live. The same is applicable in the case of encouragement as well. Some need extrinsic motivation, while others require only intrinsic motivation. Since extrinsic motivation has limitations when working from home, it is vital to find intrinsic motivation. 
Another crucial support required is with technology hiccups. It is possible to avoid this with a fast and stable internet connection. When working remotely, time management is paramount. Family members might find you available 24/7 and might not be aware of your task priorities. So it is crucial to set boundaries to balance work and life. 
If you are a team manager or an employer, managing employees efficiently can be a matter of concern. They should feel glad to power up their laptops and get working. We have some smart tips for you; try them out and see the changes they bring! 
How to Stay Connected When Working Remotely – Tips for Managers
I.  Regular Team Meetups
For better staffing services, it is essential to have continuous team interaction. Regular team meetups are unavoidable to build trust and bridge communication gaps. Trello, Asana, Teams, etc. are examples of software you can use to ensure all team members are on the same page. Having a detailed pre-set workflow is also essential. 
A weekly meeting will help employees communicate, share their concerns, and better understand each other. Healthy communication makes work easier as employees will be willing to support each other better. The divide-and-rule formula is not an option for maintaining team spirit.
II.  Virtual Socializing
Socializing virtually is essential for team building. It fosters relationships amongst your remote team members on a personal level. Creating these connections promote team harmony and can improve communication and boost output. To plan socializing virtually, you can arrange virtual workouts, lunches, events, event competitions, gift exchanges, group chats, and more. 
In most cases, remote workers can go to lunch with their coworkers in person (when they live nearby). These are not normal circumstances. So, promote a virtual lunch with the team. It's not exactly like having lunch with coworkers at a restaurant, but for some people, it's still preferable to eating alone! Additionally, a virtual office lunch is an option. Set up a group conference and invite everyone to attend to see what unfolds!
Virtual workouts are a fantastic option for team building. Signing up for wellness programs like online yoga sessions or HIIT lessons as a team will help you engage positively. It will also be oodles of fun. Remember that having fun at the workplace is essential to boost employee morale. As part of the virtual wellness program, you can organize challenges like water drinking, battle of the elements, clean desk, virtual fitness, and more. 
Like virtual lunches, coffee chats are also an excellent option to make employees feel connected and relaxed. Employees can take coffee breaks virtually and interact with their teammates just like actual office coffee breaks. It helps build meaningful professional relationships.
Group chat helps your team's adaptability in several interconnected ways. It reduces the requirement for in-person meetings and saves time and energy. Thanks to group chat,  decisions can be made remotely, faster. 
III.  Maintain Open Communication
Remote workers, particularly those who work irregular hours or outside the headquarters' time zone, can feel their team isn't available when they are though the opposite is true. Even if it's unrealistic to expect everyone to be accessible all the time, knowing that they can contact their coworkers and maintain communication online makes virtual workers feel more bonded. Responding to messages and emails whenever you see them helps employees build trust and connection.
IV.  Appreciation
Even when they are working remotely, your staff deserves to feel valued. Since you aren't along with them in the workplace every day, you should find little ways to praise them for their hard work or treat them to lunch on their work anniversary or major wins as frequently as possible. Even a kind word can make a big difference. 
Is somebody's birthday today?

Send a virtual gift card their way.
Did an employee go above and beyond on a task?

Plan a call with the team to acknowledge their efforts.
Find small ways to show your staff that you appreciate them.
Make sure your virtual door is constantly open as well. The last thing you want is your employees feeling like they can't communicate with you, ask questions, or voice concerns because miscommunications between remote workers are typical. Let them know that you are accessible for one-on-one talks, and when an employee confides in you, listen to them and respond accordingly – and keep it confidential!
Pro Tips
Now that we have discussed how to stay connected, knowing how to communicate is equally important. Make sure to communicate clearly and clarify doubts. It is also important to let your team members know your schedules. When in doubt, elucidate and keep communication professional. 
Conclusion
Your team will be just as effective and productive working with remote workers as in the office. However, it can be challenging to describe and quantify what employee engagement means to the people in your team. Many people find it difficult to work remotely since multiple distractions, including TV, housework, roommates, and social media take their focus away. 
Asking your staff about their work day and level of passion is the best method to determine how engaged they are. Additionally, you may keep an eye on their work progress and address any issues you might have with their performance. It would be best if you also built trust through employee engagement programs. When an employee approaches you with a problem, listen to them empathetically and take necessary actions.
---
Want to know how Engagedly can help you stay connected with your remote team members? Book a live demo with us.
---
This article is written by Sophia.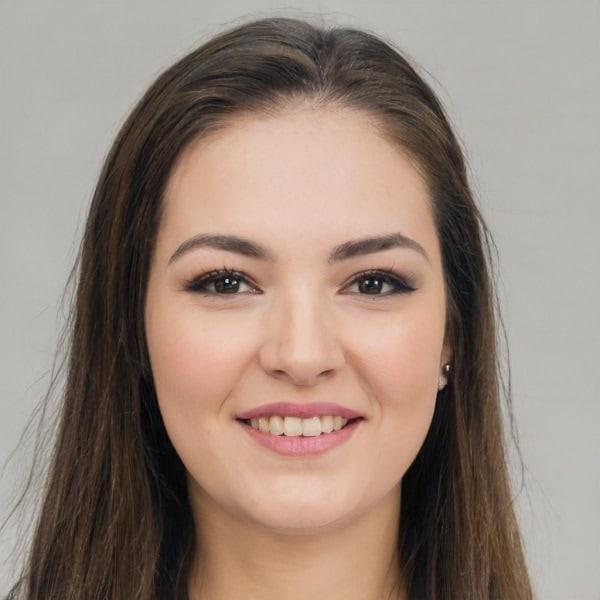 Sophia is a passionate writer who regularly contributes tips and tricks for wellbeing and lifestyle. Having experience in human resource management, she guides companies on staff services. She is a full-time writer with more than ten years of experience.