In the contemporary business world, a spectrum of paradigm shifts is transpiring with the ideation of a virtual work environment at the epicenter. Organizations are increasingly going remote or are embracing the culture of a hybrid workplace. In fact, even employees are more than happy to be a part of permanent remote working arrangements. 
More than 95 percent of employees would prefer to work remotely for the rest of their careers. In fact, at present, more than 58 percent of Americans are working remotely as per Findstack. Moreover, Upwork concluded that by the end of 2028, 73 percent of corporate departments will have remote workers. 
Clearly, the remote working culture is thriving at a prompt pace and it would not be incorrect to say that the future is virtual. However, to ensure that your organization's remote working or hybrid culture succeeds, you ought to focus on some critical parameters. Needless to say, in this revamped corporate world, there are new critical factors of business success to deliver on. 
Among these determinants of high-performing remote work environments, virtual team building is something you cannot ignore as an employer. After all, an organization's growth and advancement would always have a direct correlation to workplace relationships. Having said that, it becomes essential for every remote or hybrid company to invest in virtual team building. 
In this thoughtful blog, we look at some distinguished strategies that can optimize team building in a virtual work environment. So, let us get started without further delay. 
1. Make room for candid virtual conversations



If we look at the major challenges faced by remote workers, the lack of personal connections is one of them. In a virtual work environment, interpersonal connections take a back seat and virtual interactions become all about work. So, why not promote greater interpersonal connections in the virtual space?
Your employees will have greater motivation when they feel strong connections with their colleagues. Moreover, there would be greater trust and comfort between them when they have some candid virtual discussions. As a matter of fact, casual discussions in a virtual work environment will help employees overcome communication barriers. 
To explain, as per SalesForce, inaccuracy in communication is the primary reason for project failures as per 86 percent of corporate people. Therefore, there is a need for stronger interpersonal connections among teams to promote prerequisite collaboration. 
In this context, virtual coffee breaks, virtual movie nights, and virtual celebrations on special occasions can help in bridging the gap in interpersonal connections. Your employees will definitely bond well if they have the space to improve their relationships in the virtual environment. 
Those candid, humorous, and intriguing conversations about anything and everything will help them deepen the bonds. As a direct outcome of that, you will see the team collaboration improve dramatically.

2. Engaging virtual onboarding



So glorious is the saga of technological advancements that even onboarding has gone virtual. It's amazing how remote work is helping the corporate world overcome geographical constraints. For instance, a company based out of Chicago can virtually hire a web developer in Tokyo and that is amazing. 
However, any new employee coming into an organization remains nervous and reluctant at first. In due course of time, they begin to blend into the team environment while having meals together and in-person interactions with teammates. However, that is not going to happen in a virtual work environment in the absence of in-person communication. 
So, to ensure that your new virtual hires feel a sense of belonging in a virtual environment, the onboarding process has to be more welcoming and engaging. A great way to do that would be to bring in more personalization in the whole process of onboarding. For instance, you can send a personalized mail welcoming your new employees and enquiring about their well-being.
Furthermore, the HR department should introduce every recruit to each of their team members individually. Even a five-minute conversation with each team member will give newcomers a great head start to build great relations in the future.
Besides, it is interesting to pay heed to the fact that great onboarding experiences can boost employee retention by a whopping 82 percent. This vital inference from the research carried out by Brandon Hall Group makes an even stronger case for engaging onboarding policies. 
Again, a virtual coffee break can be conducted to welcome new employees on their first day. Besides, such welcoming onboarding will also have a great impact on the confidence and motivation of the new employee. 
3. Gamify employee training
What could be better than your employees in fostering great relationships on the sidelines of gamified learning experiences? In fact, gamified training modules are gaining great traction in the corporate world. You would be amused to know that the corporate sector is the largest consumer of gamified learning solutions. 
If we look at it statistically, the market size of gamified learning solutions is anticipated to reach USD 30.7 billion by the end of 2025 as per MarketsandMarkets. Now, if we look at it in the context of corporate training, 80 percent of American employees find gamification far more engaging. Also, as per FinancesOnline, gamified learning solutions have been successful in driving engagement levels 60 percent higher than usual. 
Having said that, in your virtual organization, gamification in employee training can be an incredible way to optimize team building and engagement. Besides, of course, the effectiveness of gamified learning in terms of employee development too will be priceless to your company. Higher engagement will definitely facilitate better team participation, collaboration, and learning outcomes.  

4. Identify signs of workplace conflicts
In any kind of work environment, conflicts pose recurring threats to the overall organizational morale. Having said that, organizations need long-term strategies to resolve conflicts and hence sustain a positive work environment. Besides, when it comes to handling virtual teams, the top management needs to be extra cautious with handling conflicts. 
This is for the simple reason that in a virtual work environment, there would be a lack of interpersonal communication. Hence, the scope of misunderstandings or signs of conflict would be more than that in a traditional office setup. You ought to be smart enough to pick signs of conflicts and address them before they begin to affect the team morale. 
Moreover, you should look to win the trust of your employees such that they can report their issues to you without any hesitation. This is where you need to incorporate an open door policy in the workplace wherein you are accessible enough to your employees. Who says an open door policy cannot be a part of a remote working setup? 
The key is to resolve team conflicts or interpersonal conflicts before it takes a toll on the entire organization. If you feel a certain development can be conflicting, you should address it with immediate effect. The greater your ability to handle team conflicts, the better will be the state of virtual team building.
5. Encourage cross-functional collaboration



The prowess and effectiveness of cross-functional teams are quite underrated in the corporate world. However, you will be amused to know that in accordance with Stanford research, efficient collaboration across cross-functional teams can optimize success in projects by 76 percent. 
Moreover, cultivating a celebrated culture of cross-functional teams can also be a unique way to foster team building. To explain, when employees from different departments within the organization collaborate, through different webinar softwares like zoom, strong working relationships will be formed. Otherwise, in the absence of cross-functional teams, the idea of team building may remain limited to specific departments. 
However, with cross-functional teams, you can extend the idea of team-building at a macro-level within the organization. There would be more open discussions beyond the limits of specific departments when you promote a culture of cross-functional teams. The outcomes in terms of virtual team building will be incredible. 
At the same time, you also need to ensure that you support remote cross-functional teams with the best communication and project management tools. In a virtual environment, the efficiency of remote working tools will always have a great influence on the state of team building. Strategic communication holds an even greater significance in the virtual workplace. Make sure you are allocating your operating expenses to the most effective tools and software. 
A CRM software like EngageBay is another great way to improve interdepartmental efficiency, and by extension, boost sales. With all customer data located in a centralized database, all employees can access, view, and update customer information remotely—this eliminates confusion, improves efficiency, and paves the way for exceptional customer support.
6. Introduce reverse mentoring programs



Mentoring programs have become the talk of the corporate world. Business organizations are now introducing thoughtful mentoring programs to promote employee learning and development. Thanks to technology, mentoring programs are now being implemented even remotely in organizations working virtually. Mentoring programs provide a great opportunity for employees to add more value to their impressive resumes. 
This is where reverse mentoring programs can be a great add-on to the league of mentoring programs keeping virtual team building in view. In these reverse mentoring programs, subordinates can mentor their superiors on new technologies, productivity tools, and skills of the new age.
To elaborate, it can surely be a great way to trigger greater employee engagement and bonding between virtual teams. Reverse mentoring programs will pave way for a greater sense of belonging among the young millennials and Gen Z talents that come into the workforce. 
It could be a perfect icebreaker for young talents looking to blend into the work environment. When mentoring programs and reverse mentoring programs run parallel in the workplace, the engagement and virtues of team building will certainly scale to new heights. This explains how the likes of KPMG and General Electric have reaped great success via remote mentoring arrangements.
7. Bring D&I activities to the floor 
The rising inclination of the corporate world towards diversity and inclusion is another paradigm trend of the ever-evolving business world. In fact, organizations are embracing remote and diverse cultures simultaneously. In a diverse remote workplace, the team-building activities need to be inclusive of D&I activities. 
There is a wide spectrum of enticing virtual D&I activities to choose from that can make a significant difference in team building and employee engagement. These fun and engaging activities promoting diversity and inclusion will give a great boost to team building. To elaborate, they will facilitate better association between employees from diverse social or cultural backgrounds. Furthermore, they will help you create a positive and productive work culture. 
As stated above, virtual team building in a diverse organization needs to go hand in hand with the celebration of diversity. Moreover, the greater the inclusion of every team member in the team environment, the more cordial will be the interpersonal relationships. D&I activities can be easily blended into a virtual work environment and can become a weekly affair. 
 To conclude, virtual team building has become an essential fundamental of the modern-day workplace where people are largely connected digitally. Having said that, organizations need to rethink their approach to team building and cultivating effective collaboration. In doing so, the above innovative strategies can prove to be exceptionally effective. It is time you change the status quo to keep pace with the proliferation of new changes in the corporate world. 
---
Want to know how Engagedly can help you with effective virtual team building? Request for a demo with us!
---
Author: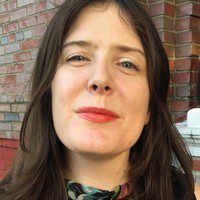 Jessica Robinson is a charismatic corporate leader, a selfless educator, and a versatile content creator. Despite a management degree, her vision behind blogging is not only to follow her passion, but to create more informed societies. Her selflessness reflects in every piece of her work on The Speaking Polymath.