Today, the concept of a virtual team is an emerging trend. Everyone is aware of what a virtual team is and the advantages it offers companies. We've found that leading an effective virtual team has its own advantages!
A virtual team would typically consist of individuals who work primarily from home. In this article, we'll discuss what is virtual teamwork and some tips for managing teams virtually.
Let's get started. 
What is

?
Virtual teamwork or remote team or dispersion is a group of people collaborating remotely for a typical project and communicating via team management tools such as slack, email, Skype, and others. This team usually works from different geographical locations. A stat from Culture wizard shows that 89% of virtual teams must include more than two cultures to enhance their company transition.  

How to Manage

?
Communication plays a significant role while working virtually. Transmitting information is quite troublesome when you don't choose the right way to manage teams. To improve, you must follow certain things to handle your teams and increase productivity effectively. Some of the best ways to drive virtual teamwork are:
Understand the company's needs and divide the operation among expertise

Create internal guidelines that allow employees to heed specific rules while communicating

Tools like Zoom help to avoid messy distractions using the hide background option

Use an internal chat, , and goal-setting tools for the best results. In this way, set proper , save time, and achieve the target goal in a short period.  
Conduct consistent 1:1 feedback sessions with . It helps in solving problems and increases engagement. 
Performing is crucial to providing opportunities to understand the outside of work. It enhances the cultural balance of the company. 
Importance of
There's a lot of difference between working physically and virtually. A diverse live workspace helps to cultivate a workplace culture that inspires inclusion, but remote working causes them to feel isolated, worried, and even stressed out. During that time, virtual team-building activities will enable the employees to interact and make them feel like part of a team. 
Before organizing activities, create a friendly environment for team workers to express themselves without trouble. You can set up virtual games such as Icebreaker. They must be active listeners, learning and adapting to change. Build engaging teams to bring potential results & offsetting work culture jovially using certain technologies. 
Also Read:
5 Tips for
Building a phenomenal team compels specific measures to help your team achieve better results.
1. Provide the

for Employees
A virtual workspace differs from a typical office. Growth of productivity and employability will become lower when you don't use the right tools to track down their work. Present technologies are used to produce effective results, like an in-person office. You need to analyze the necessity of remote employees to complete tasks without fail. 
For business strategy and planning, experts use the best CRM platform to track customers and build new campaigns for company growth. Likewise, there are numerous software tools to handle remote teams for communication, data security, project management, employee activity tracking & reporting, team collaboration, employee recognition, and more. Each category is significant in improving the work culture of the company. 
2. Avoid Complexity & Be Creative
Don't use too many tools to manage employees because it leads to micromanagement. You can overcome that crisis using the perfect plan to handle the multi-function of the organization. Did you know remote work became less enjoyable due to the curbs of creative imagination? 
Think from the aspect of employees and develop new strategies to enhance the mobility of virtual teamwork. For this, you need to plan the outline, diversify the task, track the performance & optimize the process. Multiple tools are available online to make the whole progress easier. Be wise to choose the correct method to create an influential work culture for dispersion. 
3. Use One Universal Language
Communication is essential for virtual teamwork. Internet penetration is higher across the world. Before switching to a more effective team communication strategy, don't wait until miscommunications have already occurred. Nothing will be misunderstood if the common language is recognized and practiced. Different people speak multiple languages. You can't learn all the languages, can you? Thus, choosing one common language to deliver information is essential. 
Seek the majority language or common one to communicate with multiple users. Pick wisely on selecting a communication tool. Various excellent tools are available for communicating, assigning tasks, and tracking employees' progress. 
4. Track Progress of

 
Even if remote working has many benefits, it also has a particular set of difficulties. Employers and managers must therefore monitor the success of remote teams in addition to challenges with hiring remote workers, security, communication, and project management. Keeping track of projects, specific tasks, and overall performance can be challenging. This advancement is nothing but time taken to complete one task to improve the value of the program. 
What about dispersion users? You can track the development easily using advanced software tools. For instance, Trello software is a great tool to track each step of the progress of employees & work agile to complete the project prominently. 
System
It can be challenging to remain on top of activities and due dates when managing projects and teams across time zones and geographic locations. Managing the platform allows you to understand the growth of completing projects & sort out errors by analyzing the whole network. 
Tools for virtual project management collaboration facilitate coordination and tracking of team members' task progress while standardizing processes among team members from various locations.
Virtual team collaboration solutions must have specific capabilities like time tracking, task management, instant messaging, productive communication, and CRM integration. 
Conclusion
To start a business requires high costs to maintain the company ambiance, project process, and employee work culture. Nowadays, it's easier and cost-effective to begin online businesses. The best part is you can hire any employee on a contract or full-time basis anywhere worldwide. All you have to do is set up a proper communication panel & set the current and future trends in remote work.
To get things done effortlessly, follow the tips mentioned in this article & develop the skyrocketing business to attain higher results. Increase profits for the company as well as rewards for teamwork. Build a stress-free environment to robust a virtual team effectively. 
---

---
This article is written by Divya Rajendran.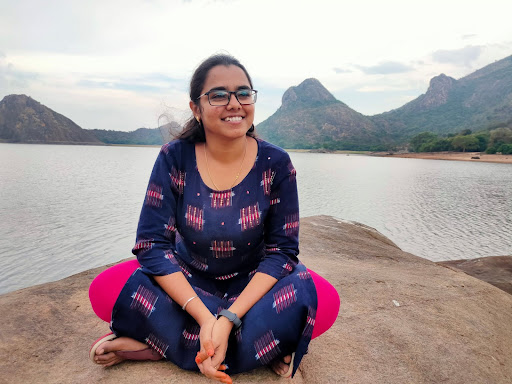 Divya is a marketer, nature lover, and startup enthusiast. She loves doing SEO outreach for SaaS websites. She always follows three principles in life: "happy with what you have," "Respect everyone's thoughts," and "Avoid comparison."