As you strive to employ workers from around the world to join your company, you must also put in the work to ensure their retention. As a business owner, you have competitors. Still, your workers see these businesses as alternatives, and the only reason they will remain at your organization is because of how you treat them. Employee experience refers to how employees perceive their journey in an organization. An employee with good experience working in an organization would have good testimonies whether they are remote, hybrid, or traditional workers. Giving your remote employees a good experience will determine whether they will remain at your organization or leave. In this article, you will learn eight strategies you can use to improve your remote employee experience.
1. Streamline your communication channel
Communication is essential for any organization to grow. Your remote employees are scattered worldwide and to keep them engaged, you have to have a reliable communication channel. Examine the chosen channel to see whether it suits your employees and ensure regular communication with them. You should also keep track of what is being said. Employees feel appreciated when their employers pay attention to what they say, so you must have a reliable communication channel. 
2. Have a recognized payment channel
Every employee contributing significantly to your business must also receive timely payment. Make sure you have a payment method that is accepted all around the world. It would help if you were particular about the payment method that works for your employees before using it to distribute their funds. Some payment channels are accepted internationally, but not all nations recognize them. Give your employees pay stubs so they have a record of how their money is disbursed so that you can also control the payroll process. 
3. Organize remote meetings 
You should make your employees feel like they are a part of the company by frequently organizing meetings. By organizing virtual meetings, all your employees could get to meet with each other and at least know their roles and responsibilities. During the meeting, brief your workers about developments in the organization and where you want them to come in. You could also ask for their suggestions. In doing this, you make them feel like they are a part of something great and not just a cast-away employee. 
4. Ensure your employees have all they need
Your staff should have everything they require to be productive. Even though they would have had specific tools and talents before being employed, your employees still need to acquire other tools to be successful. During virtual meetings, you might quiz your staff on what they currently have and what they need to improve productivity. Make a list of their requirements and figure out how to meet them. You might also provide them access to online tools to perform better at work.
5. Check-in on your employees
You don't need to wait until things are dire before checking up on your remote workers. It is important as a manager to monitor how well your staff members are doing on the job. Check in with them frequently, inquire about their wellbeing, learn about their struggles, and discover how you can support them. You can guarantee your workers' happiness and continued productivity by doing this. You want to make sure that the productivity of your remote workers stays high. If you don't check in on them, you won't be able to guarantee this.
6. Celebrate important milestones
Important milestones like anniversaries, birthdays, and reaching a target should be celebrated at work or virtually. On an employee's birthday, you could plan a surprise virtual meeting to wish them a happy birthday and appreciate their contribution to your company. A lot of organizations often overlook this gesture. Celebrating significant achievements tells your employees that you care about their small wins, and it will encourage them to strive to do better. 
7. Use remote work tools
It would be easier to assign tasks and submit them if you used remote work technologies like Skype, Slack, or Microsoft Teams. You must set up a route via which your staff members may easily submit their work and get new assignments. Other remote working solutions could help you streamline your interactions with your remote staff, even if many firms prefer to use emails.
8. Encourage your employees to socialize 
You should establish a social media network where staff members can interact and plan online gatherings. Every weekend, you can plan events to promote bonding among your staff. After a challenging workweek, this might ease workplace tension. Your staff members' self-awareness would also improve as a result. Ensuring that your employees have to time out is also important in shaping how they view you as a company. 
Conclusion
It is not impossible to manage a global remote team. Even though it seems quite challenging when you first consider doing it, technology has made it simpler. To successfully manage your remote business, you must come up with a plan for providing your staff with a positive working environment. Although numerous additional techniques guarantee that your remote employees enjoy their time working for your company, implementing the tactics mentioned above would help you provide the greatest working environment for your staff.
---
Want to know how Engagedly can help you improve the remote employee experience? Book a live demo with us.
---
This article is written by Daisy Benson.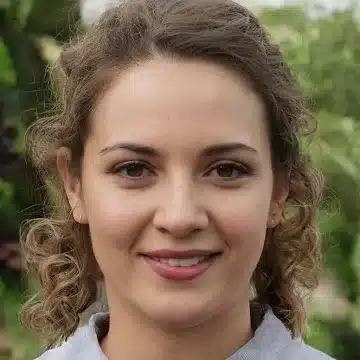 Daisy is an industrial and organizational psychologist who researches to identify solutions to problems that improve the well-being and performance of organizations and their employees. Daisy is also a freelance writer and often writes articles for credible blogs.