While remote working has been a norm for a long time, it gained immense traction during the Covid-19 pandemic and later on. According to research, the number of remote working employees has increased by 159% from 2009 to 2021, which is no surprise. Many professionals still find working from anywhere challenging, as they feel lost in managing the quality of work and personal life. The need of the hour is to devise an engaging and interactive strategy to keep your employees motivated to work from anywhere.
The concept of working from anywhere enthralled the corporate world's attention when businesses were facing a talent pool shortage at their office locations and had to search for deserving candidates from across the globe. The Covid-19 pandemic also pressured businesses to enable remote working as a new normal. The workforce and the companies have their respective challenges in managing the successful work from anywhere strategy irrespective of various reasons.
Successful work from anywhere strategy
Here are some practical tips to make remote working a successful part of your business.
1. Using a Digital Adoption Platform
Among the many tools meant to support remote working employees and help them adapt to new technologies and processes, Digital Adoption Platforms (DAP) is the best choice. It can handle multiple business-related tasks for globally located employees like:
Instant communications

Project announcements

Process changes

and updates, etc.
Moreover, certain DAPs have analytics that can assist businesses in identifying gaps and starting work on creating effective workflows. 
Apty is a credible name in this context, as its dedicated digital adoption platform helps companies to ensure: 
Smooth remote onboarding and training of new employees

Guaranteed business continuity

Making data-driven decisions based on analytics
2. Create dedicated working spaces
Unwanted disturbances and sounds often create distractions while concentrating on an important task or virtual meetings. The ideal solution is to create a dedicated working space at your location, such as in a peaceful corner of your home. Working professionals can establish a working table, comfortable seating, etc., to get the exact feel of their official workplace. 
Sumit Bansal, Founder and CEO of TrumpExcel, says "As a business owner, parent, and individual, true balance is hard to achieve. I find myself leaning in too much in one direction and sacrificing in other directions. I can be an engaged parent and a mediocre team leader, or I can work 70 hours a week and do the bare minimum as a parent. Sometimes balance means leaving early to hit the slopes with my kids or meeting with my team for a virtual happy hour. I used to work from my bed when I first started, and it affected my sleep. Having a dedicated, comfortable workspace helps the mind naturally focus."
3. Abide by regular office hours
For employees operating from their respective workspaces, it is essential to: 
Define regular working hours 

Comply with the official timings

Remain strict during the breaks 

Go distraction-free during working hours
Adhering to these tips will help your workforce be productive at a given time without taking a toll on their personal lives.
Setting the regular office hours creates a sense of responsibility, and the family members feel relieved of the working hours. It is essential to include frequent coffee breaks, tea breaks, etc., during remote working, which the employees usually take while working from the office.
Moreover, the ability to work from anywhere does not mean that workers are available at any time. The employees should therefore respect and value their personal lives.
Abdul Saboor, a Full Stack Developer at The Stock Dork, says, "Whether you work from home or in an office, plan your working day to incorporate numerous regular breaks. For example, taking breaks lowers the time spent distracted by colleagues, family, or domestic activities during regular work hours. Because most individuals can only focus for 90 minutes at a time, taking frequent breaks is critical for being productive throughout the day."
4. Create rules when working
Professionals may not be alone at their current location, which results in the setting of rules to focus on work. These can include: 
No entrance for kids when at work 

Asking someone else to handle delivery persons, home-helps, and more

Optimal screen time during working hours
These and many other similar rules lay the foundation of the strict office environment at home. Hence, it is essential to stick to them. Professionals abiding by these rules can increase focus at work, thus leading to better productivity.
5. Create a healthy working environment with colleagues
It is likely for professionals working from anywhere to miss the office chit-chat with their colleagues. It may seem unimportant at first glance, but it contributes to their productivity. Therefore, professionals must take the initiative to create a healthy working environment with colleagues, even when connected remotely. For instance:
Conducting virtual meetings during coffee breaks or lunch breaks could replicate the official break time

Companies can conduct fun activities like fun Fridays, etc. to improve employee engagement

There could be sessions to introduce new employees to the team to promote a healthy remote office environment
6. Follow a healthy regime
Work has taken a toll on the health of many busy professionals and the work from anywhere model can worsen this situation further. It is high time that employees realize that remote working has restricted their physical activities in the absence of traveling or movement in their office. Hence, it is imperative to pay attention to a healthy regime that may subsume:
Early morning exercises

A healthy diet 

Morning or evening walks

Following the 20-20-20 rule to reduce eye strain
But, what is the 20-20-20 rule?
This rule applies to people having long screen times due to any reason. Doctors recommend such people to: 
Spend around 20 seconds after every 20 minutes of screen time to gaze at something located at a distance of about 20 feet. 
This appears fit for employees who work from anywhere for long hours, as it can help minimize the strain on their eyes, thereby contributing to a healthy regime.
Alex Uriarte from 1-800 Injured says, "The Pomodoro technique is a time management approach that emphasizes brief bursts of work to improve focus. Figure out what distracts you the most and use that as your daily motivator to get things done."
7. Don't forget self-care
Like professionals love to relax on weekends, they need to create self-care time when working remotely. The definition of self-care is not the same for all. Hence, the employees can decide their 'me-time' according to their likes or dislikes.
It is essential to stay away from work during self-care time or prevent the work from consuming your leisure time.
Joe Troyer, the CEO & Growth Advisor of ReviewGrower, says, "By regulating our stress and encouraging self-care, we were able to grow our business during the pandemic to keep up with the demand for our services. The increased number of customers didn't phase us. I believe this is why we encourage healthy work habits and recreational activities."
Conclusion
73% of departments are likely to have remote workers by 2028. With the increasing trends in work from anywhere culture, professionals need to create a successful remote working strategy.
It includes effective communication, delegation, work delivery, sticking to timelines, occasional informal interactions, etc. The significant part of the picture is to stick to this strategy to get the optimum results. The remote work journey is smooth with a dedicated system with appropriate time for flexibility.
---
Do you want to know how Engagedly can help you create a successful work-from-anywhere strategy? Book a live demo with us.
---
This article is written by Kruti Shah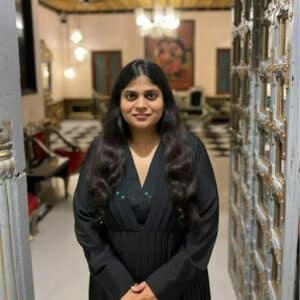 Kruti Shah is a content writer and marketer at The Marketing Drama. She loves to write about insights on current trends in technology, business, and marketing. In her free time, she loves baking and watching Netflix. You can connect with her on LinkedIn.