Layoffs have recently emerged in the post-pandemic world. In 2023, US tech companies laid off 1,60,000 workers. The economic downturn further forced businesses to announce hiring freezes, resulting in a handful of technical positions yet to be filled. On top of that, the lack of talent persists. In many parts of the United States, the number of jobs continues to outpace the number of available candidates. It makes finding, hiring, and retaining qualified technical personnel difficult.
The global scenario is the same as well. The demand for tech talent is high; however, the supply is low. This spans all IT sectors — from computing infrastructure to security — hampering organizations' ability to remain competitive. What is more worrying is that the talent shortage is expected to increase.
So, how can organizations face this heightened demand for tech candidates and find the talent they need to grow and remain competitive? Before that, let us understand tech talent and the key factors influencing their acquisition and retention.
What Is Tech Talent?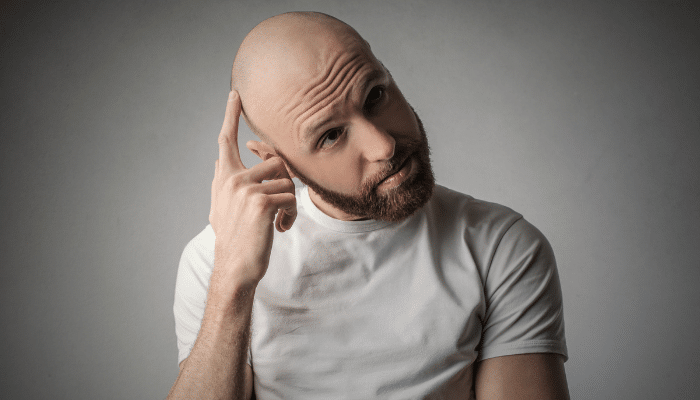 Tech talent comprises individuals with knowledge and expertise in technology-related areas. This workforce is skilled in software development and programming, computer support, database systems, engineering, and computer and information systems. In today's world, with technology seeping into every aspect of businesses, finding high-potential technical talent can help businesses stay ahead, save money, and drive growth.
Benefits of Hiring and Retaining Top Tech Talent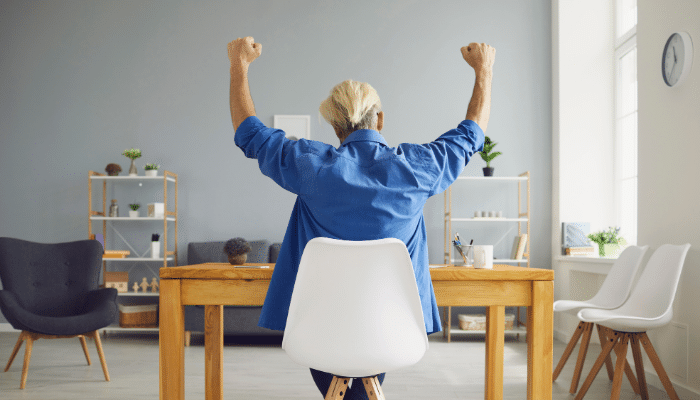 Organizations are expected to experience an even larger impact from integrating technology in the future. The need for the correct technological skills will only grow as organizations rely on technology for communication, productivity, and gaining competitive advantage. Here are three ways the right tech talent proves vital to an organization:
Organizations Can Adapt to Changing Technologies with the Right Tech Talent
In the fast-moving world, having the right tech talent can help organizations stay ahead of time. New technologies such as artificial intelligence, 5G, cloud computing, blockchain, and virtual/augmented reality pose challenges to businesses in integration.
In high-tech industries, the pressure to create a tech-enabled culture is particularly strong; competition and business models are constantly shifting. These businesses need a more talented workforce to keep up with the growing competition from startups and tech companies.
The Right Technology Experts Reduce Costs and Boost Profit
Mismanaged technologies can turn into a major financial strain. The right tech talent team can help organizations avoid expensive mistakes. With the skills and knowledge to effectively use technology, tech talent can help save costs and drive revenue.
The Right Tech Talent Can Help Organizations Attract and Retain Top Talent
Undoubtedly, tech trends have infiltrated every aspect of HR processes. From recruitment to retirement, each aspect of the employee life cycle has technology playing a pivotal role. The recruitment process, particularly, has been revolutionized by technology. From AI tools to predictive analytics, recruiters use technology to make hiring more efficient and convenient.
Over 90% of Fortune 500 companies use recruitment software. Further, a recent survey revealed that 68% of recruiters believe in leveraging new technology's power to improve recruiting efficiency.
In addition to the benefits above, tech talent positively impacts businesses in many other ways. The recent increase in quiet quitting and the great resignation has made the battle to attract and retain top performers more difficult yet important than ever. The BLS reported an average annual labor force turnover rate of 57%. This means companies must reinvent their employee engagement and retention strategies to hire and keep the best employees for the long term.
Rethink Employee Experience: Hiring and Retaining High-Potential Talent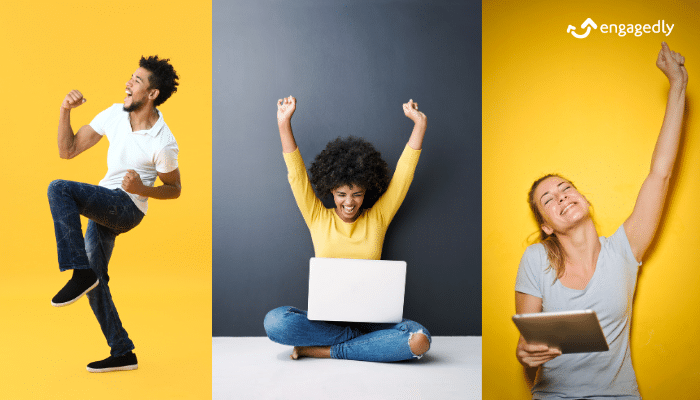 Globally, there's a 78% talent shortage in the IT and tech sectors. As companies grapple with finding, hiring, and keeping the top technical talent, they must rethink employee experience to keep their businesses running and growing. Paying competitive pay is no longer the holy grail. To attract and retain high performers, companies must understand how employee priorities are shifting and meet their expectations. Following are the key practices companies should consider to shift their focus on hiring and retaining top tech talent.
Offer More Learning and Development Opportunities
A career advancement framework allows employees to improve their skills and knowledge. The tech talent pool understands the importance of continuous learning and updating knowledge. With new advancements emerging quickly, tech talent must stay current with technology to prevent their skills from becoming stale.
By allowing employees to advance, organizations can retain top talent and offer career mobility that helps increase employee engagement, productivity, and teamwork. However, it is important to understand that advancement isn't just about promotion. Career path planning should be a comprehensive process featuring objective, transparent, and personalized succession policies.
Organizations need to figure out what talent finds inspirational or aspirational. Organizations should avoid promoting people to bigger roles with little guidance, as this can result in an unmotivated and unproductive workforce.
Pro tips for providing learning opportunities to your tech team:
Offer opportunities for hands-on experience outside of day-to-day activities, such as

stretch assignments.

Equip them with

training resources

that facilitate ongoing development.

Promote transparency on organizational challenges and direction.

Provide a platform for open discussions.

Provide coaching and mentoring facilities.

Help them view their contribution to overall business objectives.
Offer Flexibility
A global study by EY states that 74% of workers seek work flexibility in their current job roles. Workers seek organizations that understand and meet their expectations, whether flexible working hours, telecommuting, or other work arrangements. Another study by PayScale supports this by stating that apart from the desire for decent pay, employees find flexible schedules and workstations, remote work, and dedicated PTO (paid time off) attractive about a job role.
However, flexibility can mean different things for different people. Not all candidates are looking for hybrid arrangements or flexible work hours. For example, a candidate might be looking for a job location offering the right environment for their family. Under such circumstances, the recruiter must highlight the new job location's benefits, such as family neighborhoods, schools, and lack of state income taxes. Additionally, offer a relocation package to help settle the candidate's family.
Design a Robust Rewards and Recognition Policy 
A key element of a supportive work environment is the reward and recognition process. Appreciating employees' contributions drives motivation and makes them the company's brand ambassador. A combined study by Gallup Wellbeing and Workplace Study reveals that when employees' contributions are recognized, they are up to 10 times as likely to feel strongly connected to the organization. Further, 78% of employees report being more productive when rewarded.
Another factor that companies can consider for drafting a winning talent acquisition strategy is to make the work culture more diverse and inclusive. A survey found that 39% of workers would reject a job offer if the organization did not promote inclusion. Hence, companies must consider their employees' value proposition, recognize that job flexibility and modern technology are key differentiators, and invest in diversity and inclusion efforts.
Summing Up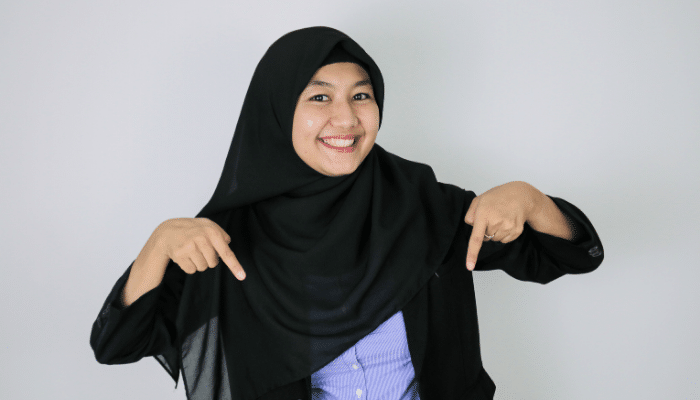 Tech talent is a huge commodity available in short supply. This unique talent pool demands freedom and flexibility. Like everyone else, these professionals seek organizations with an inclusive culture and want to feel like they're a part of the bigger picture, creating something valuable. Organizations should strive to rethink their employee experience, listen to their employees, and deliver the benefits those employees want.
If you are an organization seeking assistance in creating an attractive and engaging work culture, Engagedly can help! Engagedly offers cloud-based solutions to cater to all your HR and related processes, streamlining the organization's functioning to create a high-performance culture. Book a demo today!
---

---
Frequently Asked Questions
Q1. How can automating the HR process improve the recruitment of excellent employees?
Ans. Companies can benefit from automated HR management solutions, saving time and costs while improving employee experiences. Take as a case study whereby automated programs could help streamline and optimize how the recruitment department handles job searches. The software streamlines the job review screening through accurate job descriptions, evaluates candidates without unconscious bias, and more.
Q2. What does the concept of stretch assignment refer to in tech talent management?
Ans. A stretch assignment in the tech world refers to a job that requires advanced skills and knowledge. A temporary or permanent job assignment helps employees find new challenges and grow beyond their current capabilities and skills.
Q3. What is the technology skill gap?
Ans. The technology ability gap refers to the difference between what a company needs regarding knowledge and skills within its staff and their actual capabilities. An organization should periodically analyze the talent gap across different levels, from individual to business enterprise-wide.
---
Subscribe To The Engagedly Newsletter