Organizations worldwide are searching for innovative ways to develop and retain valuable talent. Among such ways, the internal talent marketplace has gained significant traction in recent years to harness the full potential of the company's workforce. It fosters a culture of talent mobility, agility, and continuous learning.
An internal talent marketplace is a centralized HR platform that allows employees to showcase their skills, interests, and career plans within the organization. Companies provide this marketplace to their workforce to let them explore cross-functional projects, concepts, and assignments and grab the right opportunities.
This talent marketplace is a platform to optimize the company's talent management and increase employee engagement. Engagedly, a leading performance management organization offers comprehensive solutions to cultivate an internal talent marketplace. How does the internal talent marketplace work? If you want to boost your company's diversity, equity, and inclusion with an internal talent pool, scroll down now!
Best Practices to Launch an Internal Talent Marketplace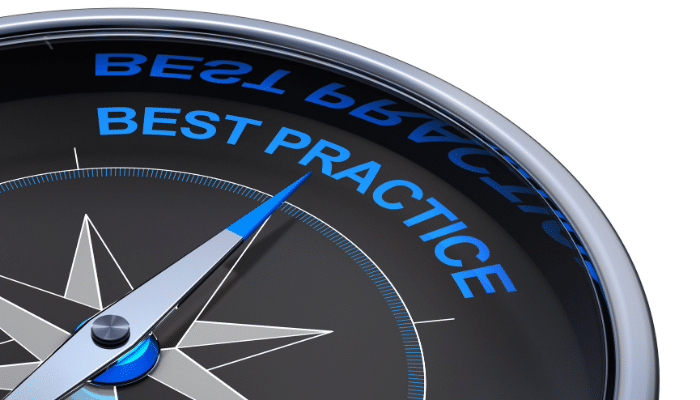 An internal talent marketplace can be a game-changer for companies to optimize their talent management process. It fosters career growth and ensures the organization's success by showcasing workforce skills. How do you develop an internal talent marketplace? The following are the best practices for setting up an internal talent marketplace:
Setting up a Team
Successful implementation of the internal talent marketplace requires a leadership position within the organization to take care of the related duties.
A project manager in the marketplace should act as an external consultant or professional to take care of the initiative. The IT leader handles the design and integration of the platform, while the HR manager can ensure the employees follow the company's policies. The team members ensure effective communication and coordination within the marketplace, liaising between departments and employees. It facilitates information sharing and feedback in a collaborative environment where employees can grow professionally.
The marketplace's dedicated team helps nurture organizational talents by closely monitoring employee performance. It identifies potential individuals for specialized roles within the organization, helping retain valuable in-house talent.
Moreover, the team members are responsible for conducting workshops, mentorship opportunities, or training programs that enhance employee satisfaction. It powerfully conveys to all employees that their skills and knowledge are valued and essential for the company's growth opportunities and success.
Appointing a Marketplace Leader
A managerial leader has a precious role in setting up an internal talent marketplace and driving organizational change. They ensure that the marketplace integrates entirely with the company culture and process. The leader helps employees understand the organization's changes and addresses their concerns. They work closely with the senior leaders to understand the higher-level objectives so that the marketplace supports the company's overall vision.
The internal talent marketplace encourages existing employees to develop new skills and experiences. Marketplace leaders increase visibility and opportunities for internal employees, improve employee retention, and maintain a high-performing workforce.
Moreover, the internal talent marketplace relies on technology and data to match employees with the right projects. The leader ensures all the necessary technology infrastructures are in place and the marketplace utilizes data-driven insights. It helps in efficient resource allocation and improves the potential of the marketplace.
Considering the Company Culture and Hiring Vendors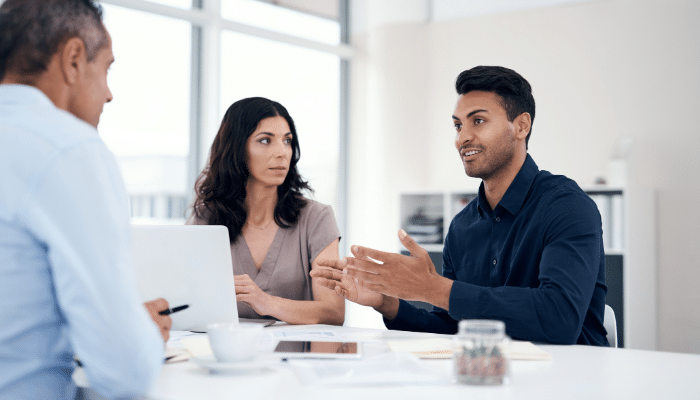 Launching an internal talent marketplace can be expensive or time-consuming for some organizations. HR departments can hire a vendor to guide them through installation and integrate HR applications like authentication, human capital management, and learning systems.
Employees need clarification about how to proceed in the marketplace because it gives them different career choices. Companies can offer career coaching programs with their internal talent marketplace to help managers craft job postings. It helps employees create personal profiles, articulate individual goals, and pursue development programs.
Organizations must be mindful of their culture and boost managerial knowledge through the internal talent marketplace. The vendor providing the platform for the internal marketplace must match the organization's values. Moreover, training can also help sustain a learning culture in the workplace. Promoting communication solutions will make employees feel valued and prepare them to use the marketplace. Companies can conduct live Q&A sessions for the staff to make them understand the significance of this marketplace.
A digital internal talent marketplace through a vendor like Engagedly helps smooth the process. The platform assists employees in finding part-time projects, which reduces skill gaps. It connects employees with online courses and development programs, leading to career advancement. A primary agenda of this marketplace is improving remote workers' career growth because they miss out on announcements of internal opportunities.
Maintaining the Psychological Safety of Employees
Psychological safety in the work environment ensures employees feel safe handling risks and expressing opinions. It helps them contribute their ideas in the workplace without facing criticism. HR departments should communicate the benefits of the internal talent marketplace to the employees. It includes opportunities for career development, exciting projects, and other skills.
The marketplace should store employee information with confidentiality and privacy. There should be strict data protection or measures to build trust and avoid misuse of information. Moreover, managers are responsible for teaching employees how to use the marketplace, from creating profiles to networking.
Companies should not discriminate against certain employees or promote bias in the marketplace. Opportunities should be available equally for all employees to encourage diverse perspectives and create a vibrant and inclusive talent pool. Feedback mechanisms must also encourage all employees to provide input and share their experiences.
Companies should recognize employee contributions and highlight their accomplishments to motivate them and their peers. This recognition boosts a positive environment and encourages other employees to participate in the marketplace.
Psychological safety also includes regularly adapting and evaluating the internal talent market. Managers and employees should undertake necessary adjustments to make the platform successful and updated. 
Benefits of Setting up an Internal Talent Marketplace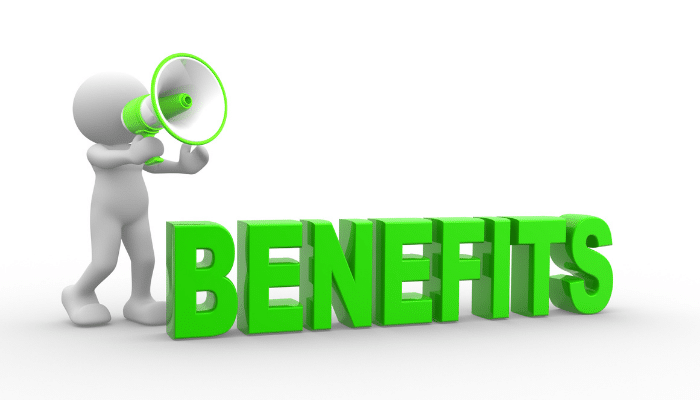 What is internal talent? These talents comprise the organization's current employees. Developing and promoting internal talent has several benefits, like the following:
Empowers Employees
Internal talent marketplace gives employees control over their department by making them understand the department's objectives, cognition style, and work preferences. Top performers from the department get motivated to learn new things and from different leaders. This way, employees feel more engaged, boosting the retention rate and company culture. Though implementing the marketplace changes seems challenging, vast career choices await talented employees.
Retains Employees
Most employees leave their organizations for better opportunities, salaries, and perks. However, flexibility and career development plans are also important factors. An internal talent marketplace is a centralized platform to retain employees. This practice takes a considerable approach toward internal mobility, developing employees' skills, offering competitive compensation, and increasing engagement and retention. Employees get new and different work or learning opportunities and new gigs, projects, and roles through an internal talent marketplace.
Increases Engagement 
Internal talent marketplace and internal mobility go hand in hand to boost employee morale. These practices improve the company culture from within by showing a clear commitment to supporting employee development. The marketplace can be optimized for new roles or training opportunities because of its transparent and navigable nature.
Summing Up
In conclusion, setting up a marketplace can be a highly effective internal talent strategy for organizations looking to optimize their workforce and unlock their potential. Companies can foster a culture of collaboration, innovation, and continuous learning through this platform, where managers can quickly identify and deploy talent. However, it is essential to recognize that implementing an internal talent marketplace requires careful planning, effective communication, and ongoing support from leadership. Organizations can create an environment that promotes employee growth and development with the right approach and commitment to nurturing talent.
Engagedly specializes in employee performance management software, providing a comprehensive platform to manage and improve employee performance, engagement, and retention. We offer several talent management features, including goal setting, continuous feedback, performance reviews, and learning management. Engagedly's software is designed to empower employees, foster a culture of continuous improvement, and drive organizational success. With its user-friendly interface and robust analytics, Engagedly has become a reliable partner for companies looking to enhance their performance management processes. Book a demo today!
---

---
Frequently Asked Questions
Q1. What makes an internal talent marketplace succeed?
Ans. The booming internal talent marketplace requires HR departments' or managers' potential thinking skills. Its success depends on employees' skills, knowledge, and upskilling of existing courses.
Q2. Are there any benefits of talent reviews?
Ans. Talent reviews are one of the strategic tools in a company that encourages employee feedback. It takes place laterally between managers and senior leadership. It provides a centralized platform to discuss employee performance reviews and direct departmental reports to support the future of work.
Q3. How does talent mobility help companies grow?
Ans. Talent mobility increases employee retention rate and continuous learning and development within the organization. With the career developmental options, employees get vast choices to excel in their fields. Having highly skilled and knowledgeable employees helps the company grow in the long run.
---
Subscribe To The Engagedly Newsletter