Performance reviews are necessary tools to maximize the workforce in any workplace. However, the question is how to do them right to achieve the expected result. This article conveys some of the core points about performance review comments and shares effective phrases you can use in your next review.
Why Are Performance Reviews Important?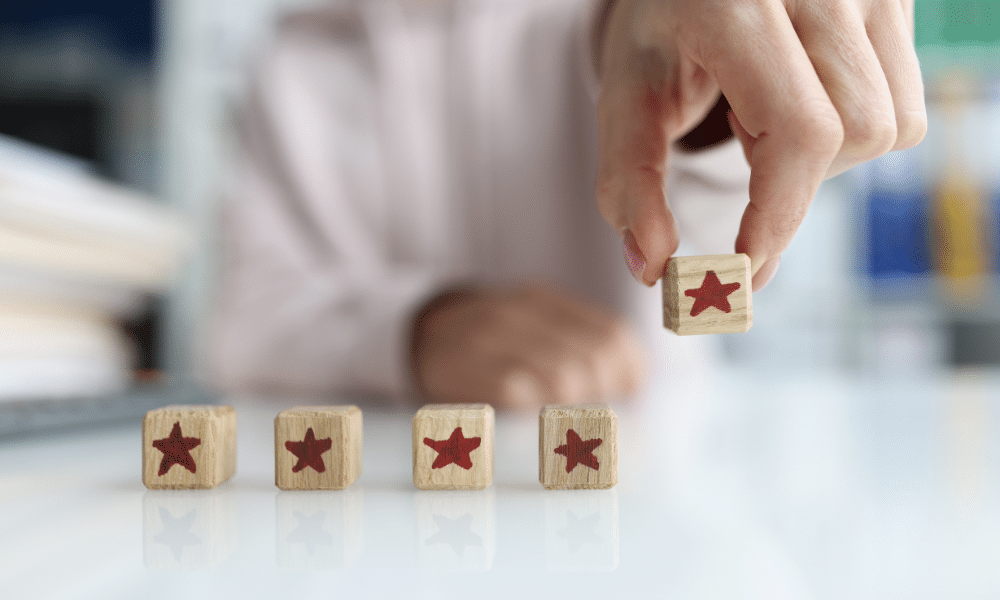 Performance reviews serve different purposes for employers and their employees.
A performance review allows your employer to perform a strengths, weaknesses, opportunities, and threats (SWOT) analysis on you.
As an employee, performance review comments allow you to see how you are faring, highlight areas of improvement, and set new career goals. 
Other vital reasons for conducting performance reviews include the following:
For employee development
Companies with good work cultures seek to improve their employees by making continuous learning accessible for everyone. Performance reviews give insight into areas of improvement for each employee, making training sessions more personalized.
Improved employee engagement and loyalty
Performance review comments clarify company goals and how your efforts contribute to them, which keep you engaged and motivated. This increased engagement is also said to positively affect employee retention, productivity, and satisfaction.
Record-keeping
Performance reviews are repeatable. This allows management to easily document each performance review session for cross-referencing and track employee growth over time.
How to Develop Performance Review Goals for Employees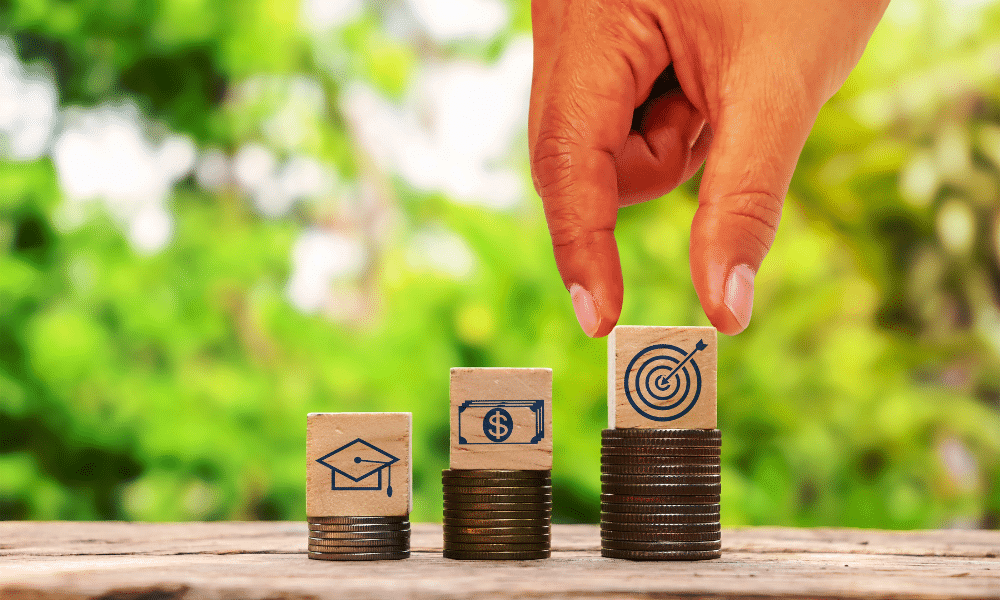 Before conducting any performance review, it is essential to create goals using the Objectives and Key Results, OKR methodology. This helps guide the results.
OKR software is a goal-setting method used to develop and implement business goals within the set timeframe. It also helps employees in building the right strategies for their goals. How? OKR software tracks your progress, encourages collaboration, improves coordination and communication, and provides insights into where and what areas you need to focus on. 
Without these Objectives and Key Results for your performance review, it will be nearly impossible to know what to look for, where to poke, and how to determine when they are met.
Other reasons for setting performance review goals are to:
Set expectations

Improve productivity and work ownership

Ensure the review process is bias-free and completely objective
Fortunately, several versions of OKR software are available. Here are some guidelines on using OKR software to develop your performance review goals.
Develop goals
The most effective way of developing OKRs is to start from the top down. This means starting with organizational goals and going down to departmental goals, then to individual goals. As you go down the hierarchy, your goals become more defined and actionable. 
Specify key results
While your objectives define what you want to achieve, your key results detail your hows. Each objective should have at least three key results you hope to achieve or actions you want to take to accomplish those results. 
The goals and key results you set with your performance management software should be:
Simple and realistic

Specific

Prioritize goals and key results

Make your key results measurable
Performance Review Phrases Examples
Your performance review is around the corner, and despite being a model employee, you are unsure of what to expect. We have curated 10 effective performance reviews (5 for strengths and 5 for weaknesses) phrases for different work areas that you will find helpful in your review.
Teamwork and interpersonal skills
Strengths
Performs well during teamwork

Can communicate effectively with diverse teammates from various cultural and educational backgrounds

Attentive to verbal and non-verbal cues

Handles conflict appropriately 
Weaknesses
Becomes defensive with constructive criticism

Plays everything too close to the vest

Prone to procrastination 

Does not implement constructive criticism from teammates

Fails to gain clarity of

communication with peers
Customer service
Strengths
Can handle demanding customers with grace

Is empathic

Projects a friendly image and tone

Great rapport with customers

Skillful at convincing customers to change their minds
Weaknesses
Does not listen well to customers

Poor non-verbal communication skills

Uses inappropriate language and attitude with customers

Does not promote the business to customers

Gets irritable with long-running customer relations
Time management
Strengths
Always on time for meetings and work

Effectively manages large tasks without supervision

Reliable with time-sensitive tasks

Extends deadlines with good reason

Shows excellent results in record time
Weaknesses
Tends to prolong deadlines

Unable to prioritize tasks

Always misses the company attendance mark

Has not worked well on numerous projects

Is frequently late to work
Motivation and willingness to improve
Strengths
Constantly seeks professional development opportunities

Takes calculated risks

Seeks and develops more effective ways to complete tasks

Seeks clarity when assigned new responsibilities

Exceeds expectations from previous goals
Weaknesses
Is unwilling to take on more responsibilities

Lacks the drive to improve

Is risk-averse and closed-minded to change

Overzealous and steps on toes to achieve their goals

Only takes the initiative when prompted
Understanding of one's responsibilities
Strengths
Deeply understand the responsibilities and expectations for the role

Adept in all areas of the role's responsibilities

Shares knowledge and insight with peers

Develop best practices that can make tasks more efficient
Weaknesses
Little understanding of the responsibilities and expectations for the role

Does not express mastery in the basic concepts associated with the role

Produces low-quality deliverables

Creates unnecessary and repetitive errors
Problem-solving
Strengths
Comes up with innovative ideas to solve problems

Uses techniques in problem-solving but still open to new methodologies

Able to handle the gravity of the problem at hand

Deeply understands the problem and its implications
Weaknesses
Does not take action when a problem arises

Does not understand the problem and its implications

Cannot efficiently use resources to solve problems
Innovation
Strengths
Discovers ways to creatively solve problems and optimize processes

Contributes fresh and innovative ideas to meetings and huddles

Gives suggestions to the business that can be implemented in the long term
Weaknesses
Frequently has a negative reaction issue requiring innovative thinking

Does not offer creative solutions to problems

Does not see the need to propose innovative ideas to the business as a whole
Flexibility and adaptability
Strengths
Can easily adapt to changes within the workplace

Accepts constructive criticism and does not look at it as a personal attack

Calm under pressure

Is a great team player
Weaknesses
Unable to excel at tasks that need flexibility

Is too uptight when it comes to changes

Seems uninterested in new roles and duties

Views constructive criticism as a personal attack
Communication
Strengths
Is an active and effective listener

Provides helpful feedback to peers

Can explain thoughts and issues clearly

Willing to entertain others' ideas
Weaknesses
Fails to alert the necessary people regarding issues

Makes peers feel afraid to express opinions or suggest ideas

Does not listen to others

Often humiliates and condescends to peers
Performance
Strengths
Always able to meet or exceed expectations on identified goals during the last performance review

Sets realistic goals and is able to achieve them

Adds value to the business by becoming a valuable member of the team who puts out quality work

Still strives to look for areas of improvement on their own
Weaknesses
Failure to meet expectations and goals set during the last performance review

Is satisfied with producing average or below-average quality work

Uninterested and not concerned with improving themselves

Does not take initiative unless told to do so
Conclusion
These performance review comments are but a few of the many phrases you may encounter during your next performance review. However, they should help you understand how you are doing. With these, you can determine how to use the OKR software available to you to set new goals given your next performance review.
---

---
Frequently Asked Questions
Q1. What do you write in a performance review goal?
Ans. In a performance review goal, you should:
Set Clear Objectives: Define specific, achievable goals.
Be Specific: Use measurable targets and deadlines.
Focus on Improvement: Address areas for growth and development.
Align with Company Goals: Ensure goals support the organization's objectives.
Provide Support: Offer resources and guidance to help the employee succeed.
Writing performance review goals this way helps employees improve and contribute to the company's success.
Q2. What are the 3 main evaluation goals?

Ans. The three main evaluation goals are:
Assessment: To measure an individual or process's performance.
Feedback: Providing constructive input for improvement.
Decision-Making: Supporting choices and actions based on evaluation results.
These goals help in understanding, enhancing, and making informed decisions in various contexts.
Q3. What is a SMART goal in performance review?
Ans. A SMART goal in a performance review is:
Specific: Clearly defined and focused.
Measurable: Can be quantified to track progress.
Achievable: Realistic and attainable within the employee's capabilities.
Relevant: Pertinent to the employee's role and the company's objectives.
Time-bound: Has a defined timeframe for completion.
SMART goals help in setting clear, effective targets for employee performance and development.
---
Subscribe To The Engagedly Newsletter