A survey of almost 2000 corporate workers discovered that the average employee is only productive for about 3 hours daily. You can increase productivity by deploying employee engagement strategies. But you should also focus on making the most of the average worker's productive hours. Schedule complex tasks for when they're most productive. A task management system is the best approach to achieving this. It helps get the best out of you and your employees during high-productivity hours. 
Here, we explore task management and how it boosts efficiency and reduces burnout.
What is a Task Management System?
Task management primarily involves getting tasks done efficiently. The process entails defining, prioritizing, assigning, and monitoring tasks. Executives and team leaders often do it to achieve the best possible outcomes without expending more than the necessary resources.
Task management is where you schedule activities and manage them. It often involves deadline and scale-of-importance considerations which give higher prioritization to the most important tasks and those with closer deadlines.
Who's it for?
Task management system is for you, your employees, managers, and individuals with a broad list of workplace responsibilities. Many organizations don't have designated task manager positions. Instead, they make it part of the team leads' or project managers' responsibilities.
Why do you need to manage tasks?
Task management gives you a roadmap and often makes it easier to identify what you need to do. 
Ensures you complete all high-priority tasks
A key element of task management is prioritization. It involves assigning importance to tasks based on specific parameters. High priority tasks often have a tremendous impact on the overall results you intend to achieve. That's why you must prioritize them.
But priorities aren't set in stone and may change with situations. Task management ensures you're doing the right thing at the right time. 
The best part is, task management makes it easier to manage multiple high priority tasks simultaneously. For instance, a business manager can set up a new marketing campaign for your business and manage payroll tasks with Paylocity at the same time. 
Increases productivity
Again, task management system helps you make the most of your employee's productive hours to get the best results. Primarily, task management involves doing high priority and complex tasks in productive hours. You may then work on more mundane activities at other times. 
In addition, project managers can review and constantly appraise their teams based on task completion. As such, it encourages all members to consistently deliver their productive best.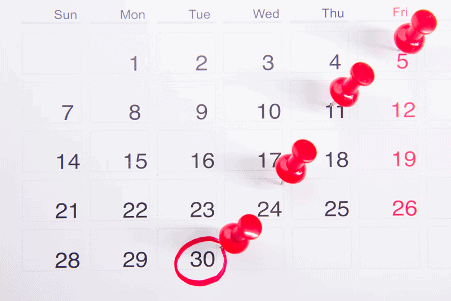 Also read: How to Build and Sustain Company Culture in a Hybrid Work Environment?
Helps you meet deadlines
Task management gives priority to important tasks, but it doesn't disregard other assignments. All other activities are also key considerations and subjects to task management strategies. It generally ensures you complete all your tasks before indulging in less crucial activities.
Plus, it incorporates time management techniques that'll help you maintain efficiency and work faster.

How to manage tasks?
Task management doesn't have to be complex. It's a term describing task planning, scheduling, and execution. 
Let's explore how you can do it.
Create a to-do list
The good old to-do list remains an effective task management method. Drafting one is a straightforward process and shouldn't take much time, depending on the complexity of the tasks at hand. 
Creating a to-do list outlines all the activities on your queue and helps you visualize their execution. Once you have the paper list, you can prioritize and assign importance to tasks based on parameters like deadline or complexity.
That said, it helps to make the to-do list as detailed as possible. Note all crucial information, including the parameters for determining tasks' order of importance. Doing this simplifies the rest of the process.
Try a Kanban board tool
The Japanese designed Kanban boards in the early forties. It's a digital post-it board. It's a good idea for task management because you can visualize all the tasks comprising the project and divide them into columns. 
Each column in a Kanban board represents different stages of your team's project workflow. And underneath each column will be different cards—each one representing individual tasks. 
For instance, let's say your team is working on a content management project. You and your team will complete tasks like content research, keyword strategy, designing digital assets, and content promotion. You can separate these tasks into the appropriate columns, making your way down each column as the project runs into completion. 
Get a task management tool
While a task management system may not be a complicated process, it's sometimes lengthy, monotonous, and time-consuming. Having a task management tool helps you avoid all of that.
The best part about task management tools is they are often niche-specific and will deliver the precise functionality needed for your industry.

Why do you need a task management tool? 
Task management software has the following benefits.
It lets you manage multiple workflows on a single platform

: You get to organize your entire workspace on one task management tool. This reduces disparities in your processes and lets you manage all activities from a single framework.

It reduces friction in team collaboration

: Most digital

task management tools have functionalities that enhance collaborative efforts. Using these tools, you may delegate tasks and use

tools for communication

so team members can work on their assignments and deliverables without missing a beat!
Using an online scheduling system can also be a useful tool in task management, as it can help you allocate time more efficiently and avoid conflicts in scheduling
This functionality is particularly beneficial when you manage remote teams. Your team members won't need to badger you every time for crucial information. They can access all your instructions and observations on the project board.
Assign tasks:

Comprehensive

task management tools have features that simplify task delegation. You should use these additions to assign responsibilities to your employees based on their capabilities. It's anti-task management to take on all the activities alone when there are people around who you can share them with. Similarly, assigning tasks outside of an employee's capability is bad practice. That may lead to ineffectiveness, burnout, and employee turnover.

Automate tasks

: Task management tools also let you automate repetitive tasks like monthly report drafts and meeting schedules. The software takes care of mundane activities and lets you focus on more important work.

Portability

: Video conferencing software like Zoom phone lets you participate in meetings and interact with team members on the go. But a task management tool does more. It lets you monitor assignments and progress on the go without necessarily interacting with the assignee.  

Monitor progress

:

Lastly, a task manager helps you stay abreast of task statuses and situations. It's a platform to proactively monitor the individuals working with you and the tasks you assign to them. It's important to monitor your proximity to task completion and constantly think of ways to speed up the process without compromising the desired results.  Again, task management software will make this activity easier for you. It'll enable you to manage and monitor multiple projects simultaneously. 

How to choose the right task management software? 
Choosing the right task management tool that suits your needs is crucial to your success with it. That's why you must do proper research before picking one.
Before picking a task management tool, you must answer a few questions to determine what it is for. 
What types of tasks do you typically have in your workflow?

What's your team size and how often do you have them collaborate on tasks?

How often do you need to monitor your team members? Or do you trust them to take on and complete tasks without much supervision from

task managers?

Do you need special features like analytics and time trackers?

How will the task management software integrate into your existing systems?
Make a checklist of the functionalities your ideal task management tool must have based on your answers to those questions. Then, look for the tool that checks the boxes on your list.
That said, we'll advise you to aim for simple and seamless. Fancy features and complex designs are often enticing and can sway you. But it defeats the purpose if you or your team members find it challenging to work with the tool you picked.
The whole point is to reduce task friction and complexity while increasing productivity. As such, go for software that meets this purpose and is easy for everybody to use.
Maintain efficiency with task management
Prioritizing, assigning, and managing tasks is a proven way to improve productivity. It's the best way to ensure you and your employees fulfill responsibilities properly and on time. It also helps you get more out of your employees without increasing their workload or risking burnout.
Overall, task management is the best approach to improving employee efficiency. And the best task management strategies effectively employ digital software to their advantage. 
Drafting a task management strategy that doesn't include the right tools is like creating a plan without considering how you'll execute it. Start your journey to effective task management by picking the best task management software for your team.
---

---
Frequently Asked Questions
Q1. What are the benefits of a task management system?
Ans. Here are the overall benefits of task management:
Task management helps in organizing and prioritizing tasks effectively.
It provides a clear picture of the progress of tasks and helps to stay on track with deadlines.
Task management ensures that important tasks are not overlooked or forgotten.
It helps to reduce stress by breaking down large projects into smaller, manageable tasks.
Task management improves productivity by creating a structured approach to completing tasks.
It helps to optimize the use of time and resources by identifying and eliminating unnecessary tasks.
Task management improves communication and collaboration among team members by providing a centralized platform for tracking progress.
It helps to improve accountability by assigning tasks to specific individuals and tracking their progress.
Task management provides a sense of accomplishment by allowing individuals to see the progress they have made towards completing their goals.
Q2. How to manage tasks?
Ans. Organize tasks efficiently with these simple steps:
Pinpoint tasks that are urgent and important

Analyze complex tasks and break them down into simpler steps

Create reasonable deadlines for each task

Utilize digital tools or go old-school with a planner

Categorize tasks by personal, work, or other areas

Delegate duties when possible at home or at work

Stick to a routine for updating and reviewing your task list

Schedule time-blocks for different tasks throughout the day

Set boundaries to help minimize distractions

Review and adjust your workload regularly for maximum productivity
Overall, remote and hybrid work can offer many benefits for both employees and employers, including increased flexibility, productivity, and cost savings.
---
Author: Grace Lau – Director of Growth Content, Dialpad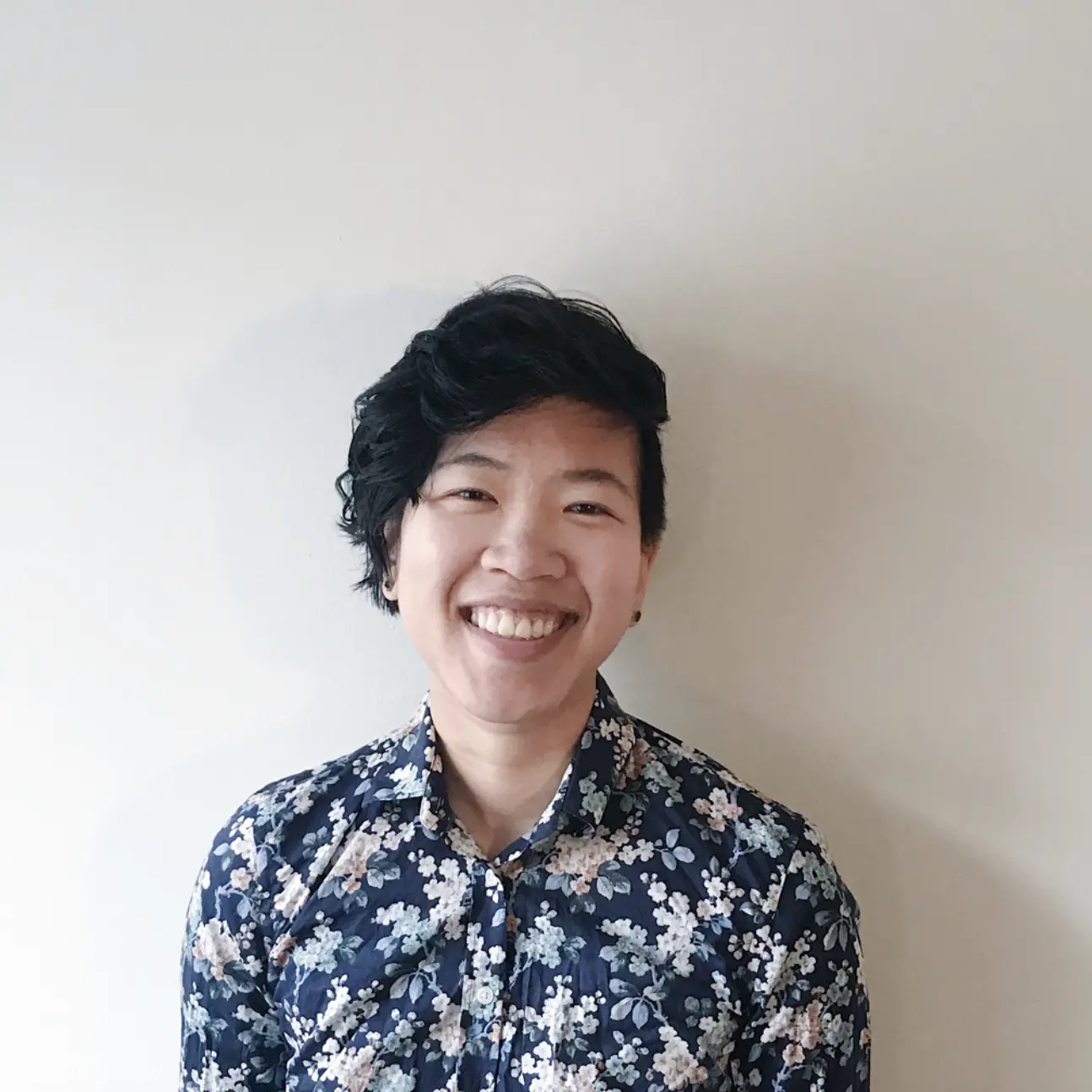 Grace Lau is the Director of Growth Content at Dialpad, an AI-powered cloud communication platform for better and easier team collaboration with features like vanity numbers from Dialpad. She has over 10 years of experience in content writing and strategy. Currently, she is responsible for leading branded and editorial content strategies, partnering with SEO and Ops teams to build and nurture content. Grace has also written for other domains such as Trust.Zone and Packwire. Here is her LinkedIn.
---
Get In Touch With Us