Leadership is a pursuit to steer, influence, or guide people, teams, or entire organizations. Simon Sinek's TED talk speech discusses what all excellent leaders have in common: they start with their 'whys'. A leader has values and principles. When others can relate to those same values, they become followers. They get inspired by their leaders and are engaged. But can leadership qualities be developed in individuals? There has to be few qualities in an ideal leader like being proactive, empathic, innovative, and so on and so forth. If any individual shows promise, it is totally possible to develop leaders in the workplace with a few effective strategies.
Why should companies invest in developing leadership skills? 
In huge companies, most employees have minimal interaction with the senior management of their organization. They mostly get their work and motivation from their managers, whom they report to daily. These managers have a significant impact on the morale, productivity, and tenure of the employees.
All of these factors have a significant impact on the company's bottom line. However, many managers do not obtain their positions through formal leadership development and training programs. They get it through promotions after an outstanding performance in individual contributor roles.
Independent research through the Conference Board, Bersin by Deloitte and HR analytics professionals McBassi & Company attained the identical conclusion: Leadership improvement and development is the need of the hour in most of the companies these days. It surveyed greater than 5,000 members across the world — in addition to 8,765 of their colleagues- 99% of the members who responded to the poll said they had succeeded in achieving their goals in relation to communication, self-awareness, enforcing change, and other areas.
In fact, according to a LinkedIn Learning report, 61% of companies don't offer leadership training. Without proper preparation, new managers can struggle in their role, leading to turnover, employee performance issues, and more. Giving these managers the support and resources they need not only improves their performance but also helps them make their teams stronger, more engaged, and more effective.
Why do companies need good leaders?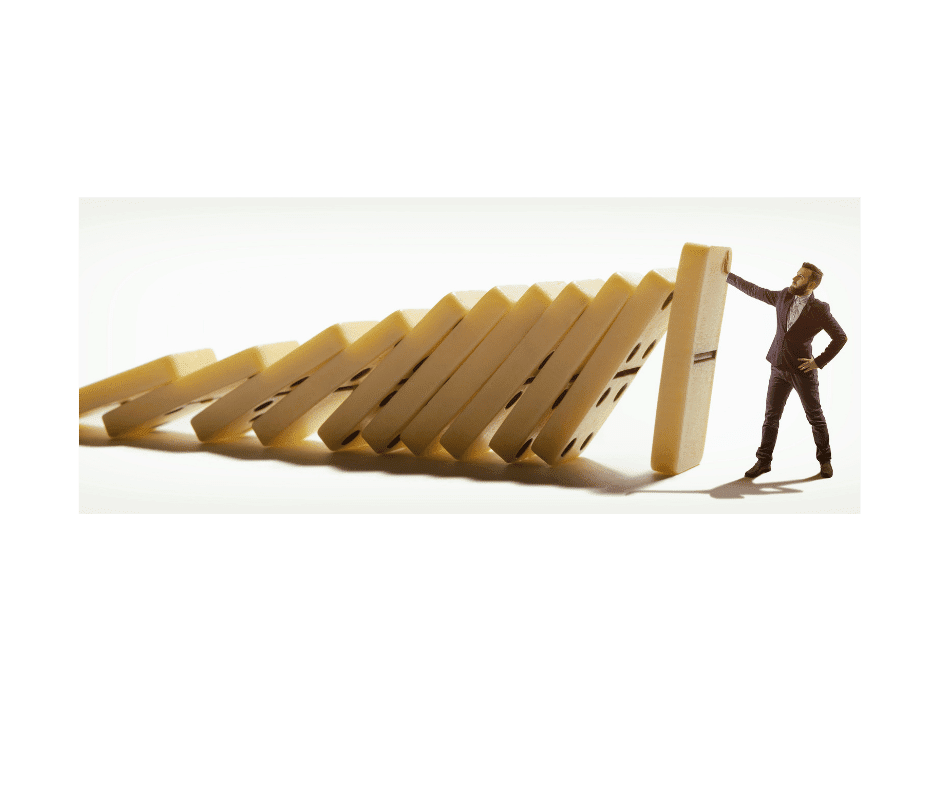 Leadership effectiveness and its importance have received plenty of attention in recent years. This is not surprising as the leadership team has the potential to build the organizational culture and promote success.
General notion is that effective leaders are the ones who get more work done by their teams. But leadership goes above and beyond that. People like to and will only follow leaders who are sure of their goals, have values and principles, and are fair.
Leadership is how well a pacesetter leads, influences, manages, guides, and develops team members.
Businesses with greater "management maturity" are eleven times more likely to have an abundance of leaders who can develop expertise for competitive advantage, according to Bersin through Deloitte's study High-Impact Leadership Development. Additionally, they have a seven times greater chance of having a large number of leaders who can persuade others to follow them. Businesses incur extraordinary costs when they see bright individuals walk out the door, including fees for morale, advertising, recruitment, and relocation as well as time spent training new staff.
Four reasons to invest in developing effective leaders

Improving the company's ROI

Attracting, developing, and retaining talent

Operating and executing business strategies

Adapting to change with success
Seven strategies to develop effective leaders
Ensuring clarity and visibility of goals
Encourage your leaders, managers, and executives to have clarity and visibility of goals. First, the goals should be perfectly clear. Having ambiguous goals that stretch for years on end is not a smart move. To develop leaders and foster leadership in the team, set up an OKR process that is effective.
Second, the goals should be communicated to any or all for complete visibility. Everyone in the organization should have complete visibility, idea, and ownership of the set goals. Then only people will be able to strive toward achieving it.
Being accountable and responsible
A major role that a leader plays is imbibing the sense of ownership in the team. That can only happen by setting an example. If leaders have an acute sense of responsibility and ownership, then only the team would follow in their stride. Encourage your leaders to be responsible and liable for their actions. Allow them to have a positive and productive influence on the team. Develop leaders with emotional intelligence and empathy.
Creating a culture of feedback
It's important to share feedback with employees on their performance to help them improve and grow. This directly impacts business goals and objectives.
Encourage managers to be open to employee feedback as well. This helps you identify and understand leadership style gaps that can hinder your effectiveness as a leader.

Fostering a culture of trust and transparency
For leaders to be ready to influence, guide, and drive their teams toward success, there must be trust and transparency. To create trust, transparency, and credibility, encourage your team leaders to bond with their teams and build a rapport. Everyone on the team should be treated fairly and without bias or prejudice.
Showing empathy
Management is focused on empathy, especially during times of crisis. Leaders need to demonstrate genuine expertise in the issues that their team has faced. CEOs desire to be grounded in their own humanity, according to a key research from Korn Ferry that presented the interviews of over 300 firms with a combined $6.7 billion in sales. According to the research, "[humanity] requires courage, intellect, grace, sincerity, and self-recognition as they simultaneously drive outcomes and execute strategy.
It necessitates the qualities associated with emotional intelligence, such as openness, vulnerability, and teamwork. In other words, true empathy needs both introspective thought and external knowledge of what lies ahead.
Respecting different views and promoting involvement
Each team has members coming from diverse backgrounds, having different views, concepts, and opinions. An efficient leader truly respects and sees the value in diversity. To build a team of great leaders, build a culture of inclusion.
Peter Senge, senior lecturer at the MIT Sloan School of Management and writer of the groundbreaking book, The Fifth Discipline: The Art and Practice of the Learning Organization, wrote, "Collectively, we may be greater insightful, greater wise than we will probably be individual."
Promoting a mindset of growth
Leaders need to have a growth outlook. They should have open and transparent communication with the team to enhance their career growth. With a growth outlook, leaders can make sure that they are leading effectively, strategically, and with the best manner attainable.
With all new things and processes, there will always be challenges in the way. Let us check out the types of issues one might face while trying to develop great leaders in the organization.
What are the challenges a company might face in leadership?
Communication challenges:
Keeping individuals on the same track
Having open and transparent communication
It's important to celebrate your employees' successes, whether big or little. Ensure that your team feels recognized and acknowledged.
Competency challenges:
Making strong decisions
Managing resources
Delegating tasks
Seeking Feedback
Other challenges:
How to deal with the challenges
Avoiding stress and burnout:

Leading others will be difficult. There are times when leaders feel stressed out with such an immense responsibility. Keep yourself driven, manage the stress that comes with uncertainty, and avoid emotional exhaustion and burnout. Give yourself some time to relax and rejuvenate.

Focusing on your role:

Make sure you and everyone on your team know and understand their roles. This helps in managing resources and ensuring you don't stretch yourself and your team.

Being authentic:

Develop your leadership skills by taking different approaches to things; however, don't try to be something you're not.

Being an authentic leader is important.
Providing support:

Coaching and mentoring will be useful for each new leader. 

Setting clear expectations:

Set expectations with clear communication for each and every individual. This way they will be able to arrange their schedules, prioritize tasks, and manage different responsibilities.
Real examples of approaches that companies have taken to develop leaders
EY
EYnnovation program partners young potential leaders with young corporations. This helps young professionals develop their leadership styles while aiding businesses through their initial growth.
The initiative pushes kids out of their company setting and into the startup scene, where they need to connect with different EY colleagues and build their network.
After they are part of the program, every individual starts developing the technical skills required to become a specialist in their field. While working in startups, they additionally develop soft skills like networking, establishing client relationships, sales training, running conferences, and different leadership qualities.
UPWORK
The company runs on the idea that the best developers don't always create the best leaders. They encourage folks in the corporate world to move around and take a look at new things.
Upwork's team leads an educational program to assist new managers, powerfully counting on peer coaching and mentoring from a lot of senior-level leaders. This leadership development program lets potential new managers flourish and not be overstressed with too much work pressure.
ADOBE
Adobe prides itself on supporting recent graduates to plan their careers. They often attend school campuses and other organizations to recruit talent before they graduate.
Adobe offers these people opportunities and urges them to take the plunge into the corporate world. Once employed at Adobe, the staff has access to a library of data on the organization and ways in which to progress in their careers.
Their Accelerate Adobe Life program includes one-on-one conferences, coaching resources, and performance reviews. To continue supporting their advancement, Adobe offers leadership coaching programs.
Listen to our recent

People + Strategy podcast

on

Changing the DNA of Leadership
https://engagedly.com/changing-the-dna-of-leadership-with-servicenows-kelly-steven-waiss-ep-18/
Final Thoughts
As a leader, you'll face several challenges. A true leader is a quick decision-maker, who can deal with any crisis at the workplace with tact and empathy. Emotional intelligence and a fair, unbiased mind are the quintessential qualities that a leader must possess.
Good leaders display strength in hard times. As Jim Harter, Ph.D., Chief Scientist, Workplace, for Gallup's workplace management exercise defined throughout the COVID-19 catastrophe, "A make-or-ruin trait for corporations all through hard instances is resilience. This is especially real in the course of the coronavirus pandemic. People's compounding concerns about their health, financial destiny, and disrupted lives make this the hardest time maximum people have ever experienced."
---

---
Frequently Asked Questions
Q1. What are the six ways to develop leadership skills?
Ans: Listed here are six ways in which you can develop leadership skills:
Being goal-oriented
Being accountable and responsible
Sharing timely feedback
Displaying empathy
Having transparent communication channels
Fostering a mindset of growth
Q2. What are the four core traits of successful leaders?
Ans: Successful leaders need to have these four core traits:
Self-motivation
Empathy
Transparent communication
Adaptability to change