You've spent the last few years running a hybrid business, but you can't seem to be as productive as you want. It may help to look into some tools for hybrid businesses, like a virtual phone system.
Read on to learn about some essential tools that hybrid teams need to use. Then, you can choose the programs that work for your business.
Google Drive

Google Drive is an excellent tool for hybrid businesses to store and share files. You can upload documents to the cloud and grant access to specific employees or anyone with the link. Plus, you can create files in Google Drive with Docs, Sheets, and Slides.
The tool is free to use, and it also comes with a Google Workspace subscription. It's available in a browser on your computer. However, you can also download the mobile apps for Drive and related products to access files on the go.
If you deal with a lot of documents, Google Drive is great because it works on all devices. You won't have to pay for separate software or worry about whether employees have a compatible operating system.
Gmail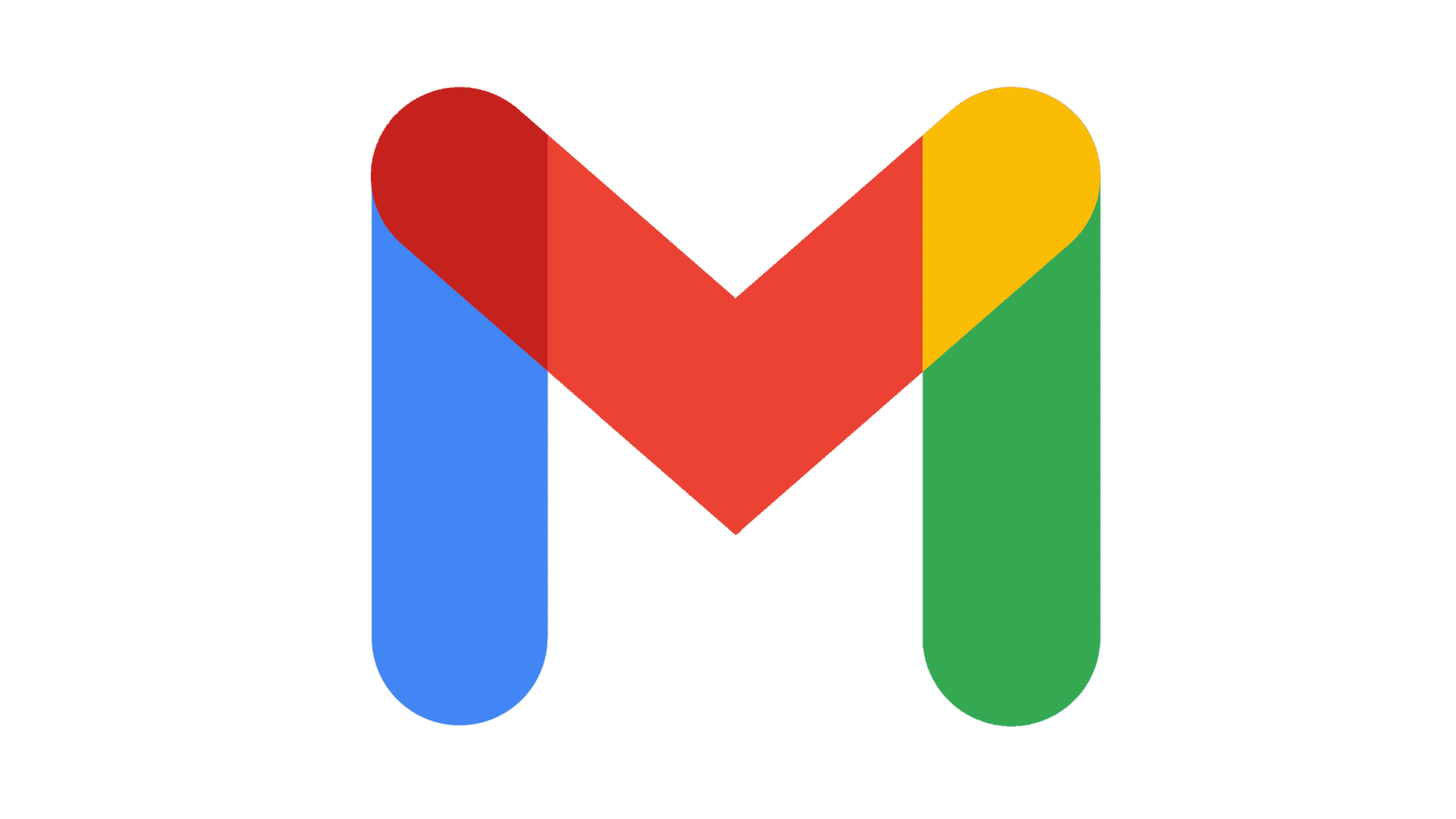 Along with Google Drive, Gmail is a part of Google Workspace, but you can also use it separately. This email client comes with a lot of great features, such as auto-suggestions to help you write emails more quickly to communicate with your team.
It will also remind you to respond to emails or follow up after a few days. You can even connect to Google Calendar and other services. Like Google Drive, there's a mobile app for Gmail, or you can use your phone's native email client.
Google Voice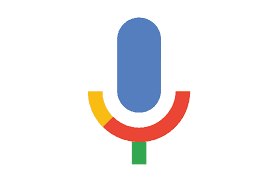 If you want to give your employees work phone numbers, consider using Google Voice. You can also use the tool to get a number for a virtual phone system. The program gives you a number for free that you can use on your device when working from home.
It's a great choice if you need to give out phone numbers to clients. Have your employees sign up for a Google Voice number. Then, they can use that number to call clients, and you can use it for team communication.
You won't have to pay for a smartphone for everyone. However, you can still separate your personal and work messages.
Slack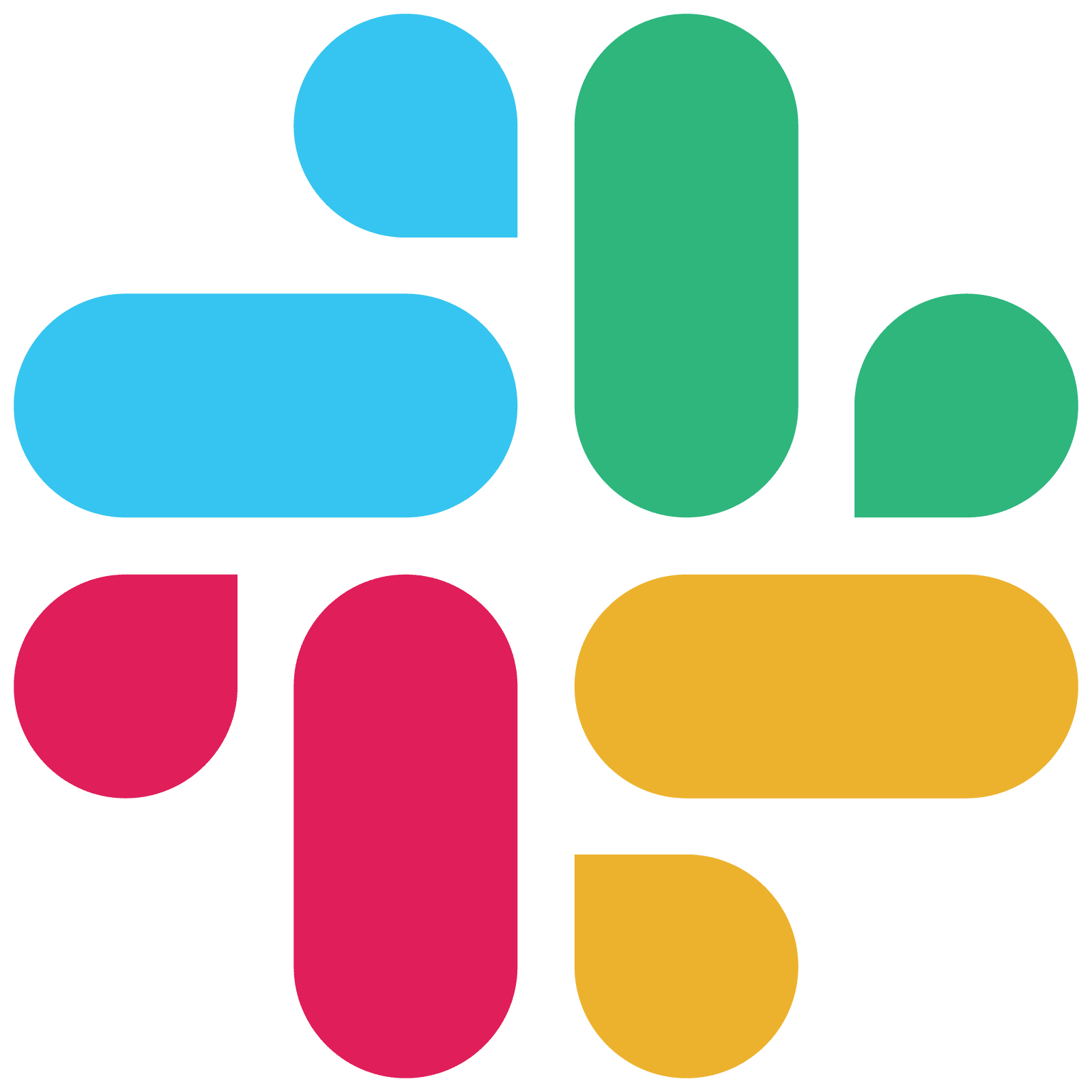 Another one of the best tools for a hybrid business is Slack. It's a great place to post company announcements or other quick messages. What's more, there's a free tier, which is nice if you have a small budget.
You can set up channels for all of your employees to access. However, you can also set up private channels that are only available to certain people, like managers.
The tool even lets you create private messages or small group threads. Then, you can easily communicate with individuals on your team. Slack is perfect if you have a quick question or something and don't want to send an email and wait for a response.
Trello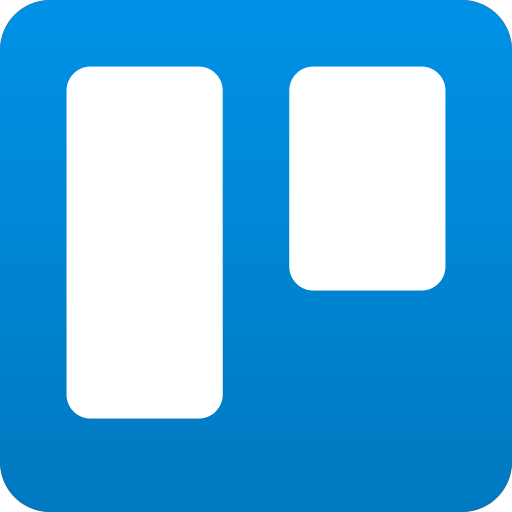 Many hybrid teams collaborate on some projects, and that can be difficult if you're not all in the same office. Fortunately, Trello and other project management tools solve that problem. You can create boards for different departments or projects.
Under each board, add lists and cards for projects or individual steps. Add employees to the boards for their team or department. Then, you can tag employees in comments on specific cards, and you can assign cards to people.
You'll even be able to link to Google Drive files or other attachments. That way, people will have everything they need to get to work.
Loom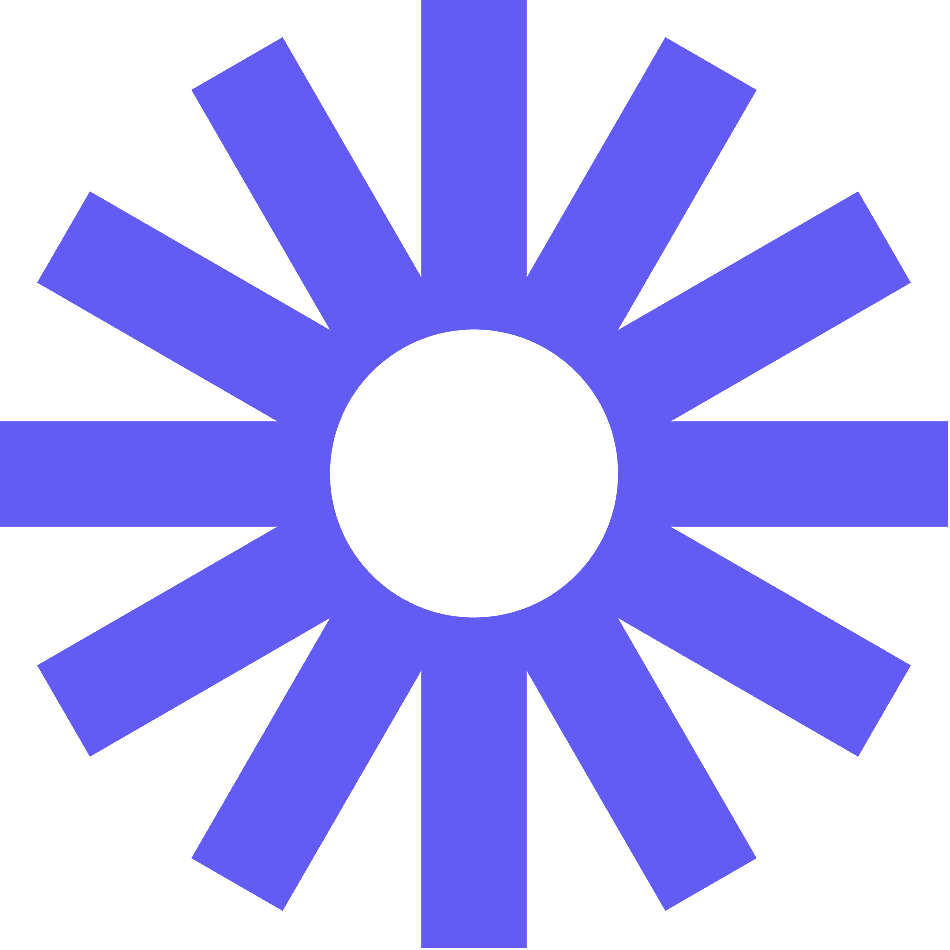 Some tasks can be difficult to explain in a text-based document. If you need to provide a tutorial on your company's software, for example, you can record a video in Loom. Then, you can store that recording and send it to anyone who needs it.
You won't have to offer live training every time you hire someone new. That can save you a lot of time. Plus, your employees can refer back to the video whenever they have questions, and they can email you if they're still stuck.
Loom is easy to use, and there's a free version with basic features. However, you can pay if you find yourself using the tool often.
Toggl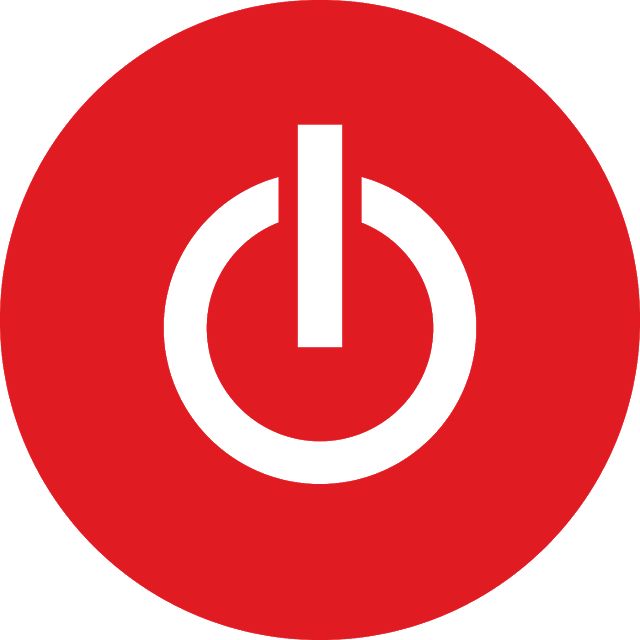 Toggl is a business tool that you can use to track employee work hours. Employees and contractors can use it to monitor how much they're working. Then, you can use their hours to determine how much to pay everyone.
The tool also lets you plan team projects and manage your hiring process. That makes it an excellent tool to replace other tools.
You can use it for free with a small team. Otherwise, you'll need to pay, but the tiers are relatively affordable for all of the amazing features.
Calendly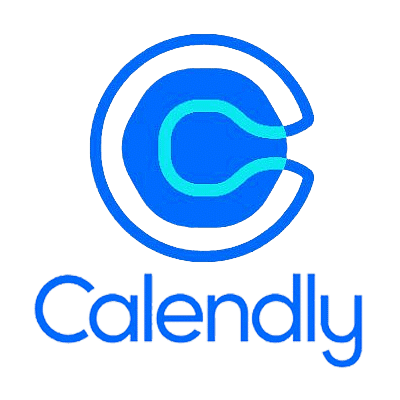 When you have a hybrid team, it can be hard to contact people to schedule individual meetings. Luckily, Calendly lets you add your availability to a schedule. You can send your special link to people, and they can choose a time slot that works for them.
Then, the program will confirm the appointment for both parties. It will even connect to video meeting platforms, such as Zoom. You won't have to send a Zoom link to each person who books a meeting with you.
This can help you save a lot of time. It also eliminates the back-and-forth in emails asking when the other person is available to meet.
Doodle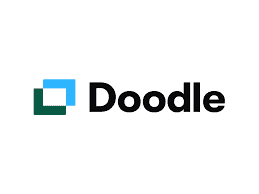 When it comes to scheduling group meetings, consider using Doodle. The tool allows you to create polls and send the link to everyone in your department. Then, everyone can select the days and times that work for them.
Use that data to choose a meeting time that works for as many people as possible. The tool is free, and you can create as many polls as you want.
If you want to minimize the number of business tools, you can use them for individual meetings. It also integrates with video conferencing software to help you hold the meeting.
Zoom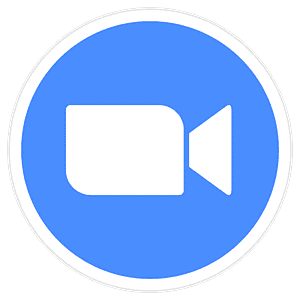 If you need to meet with remote employees and in-office workers, use a tool like Zoom. You can host hundreds of meeting participants depending on the tier you select. Everyone can log in on their computer.
You can share your screen if you need to, or you can talk as normal. Users can mute themselves when they aren't speaking, and they can turn their cameras off as well.
There's also a chat feature if people have questions. You can record your meetings and send them to people after the fact. Finally, you can even offer closed captioning to make the events more accessible.
Google Meet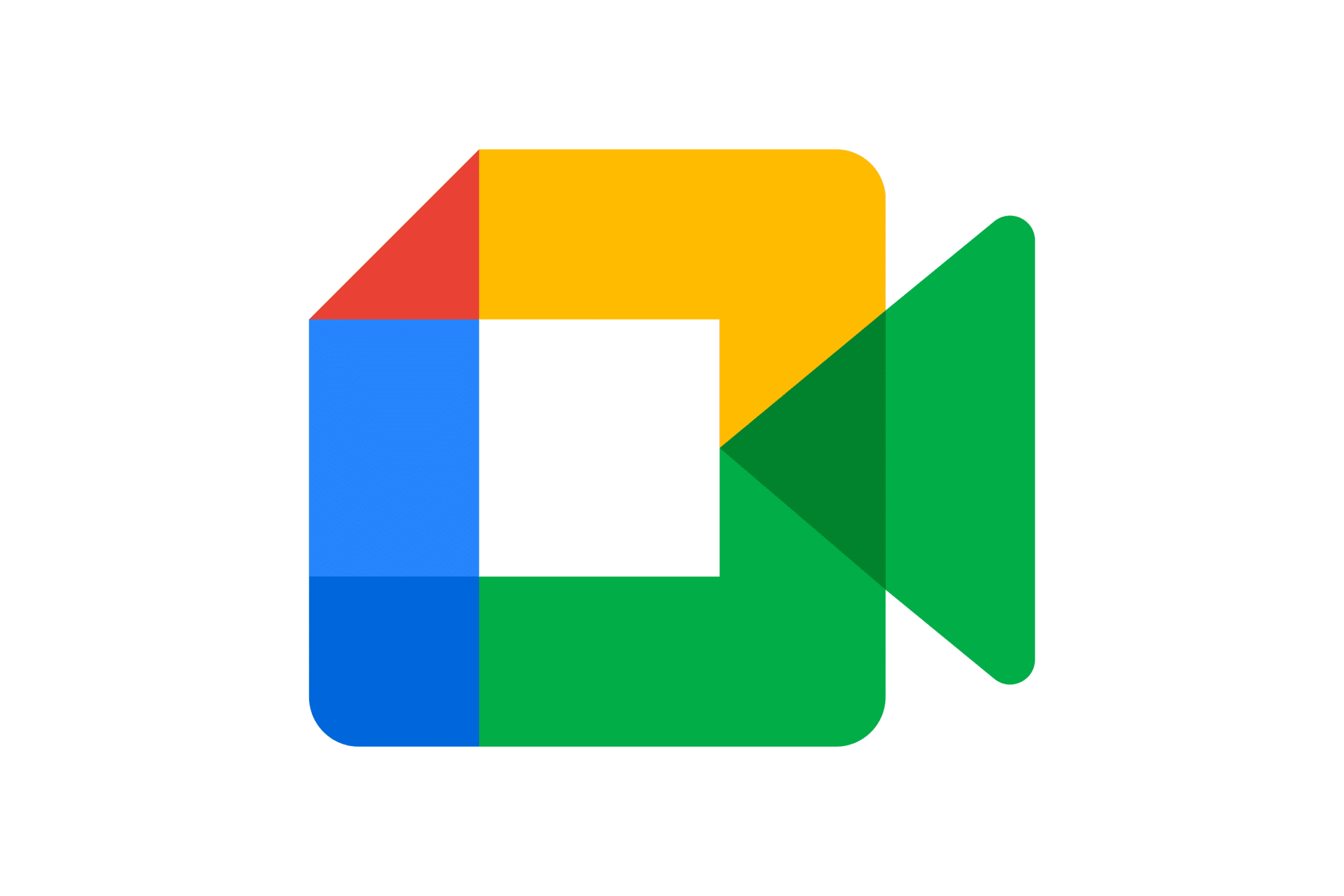 Google Meet is a good alternative to Zoom, especially if you use other Google products. You and your team can log into the meeting using your respective Google accounts. Unlike Zoom, you don't need to download any software to your computer.
However, you can download the Google Meet app to your phone. This makes it easy to take video calls from anywhere.
The tool is free to use, but you can upgrade for more features, such as longer group calls. Premium members can also record Google Meet calls.
Canva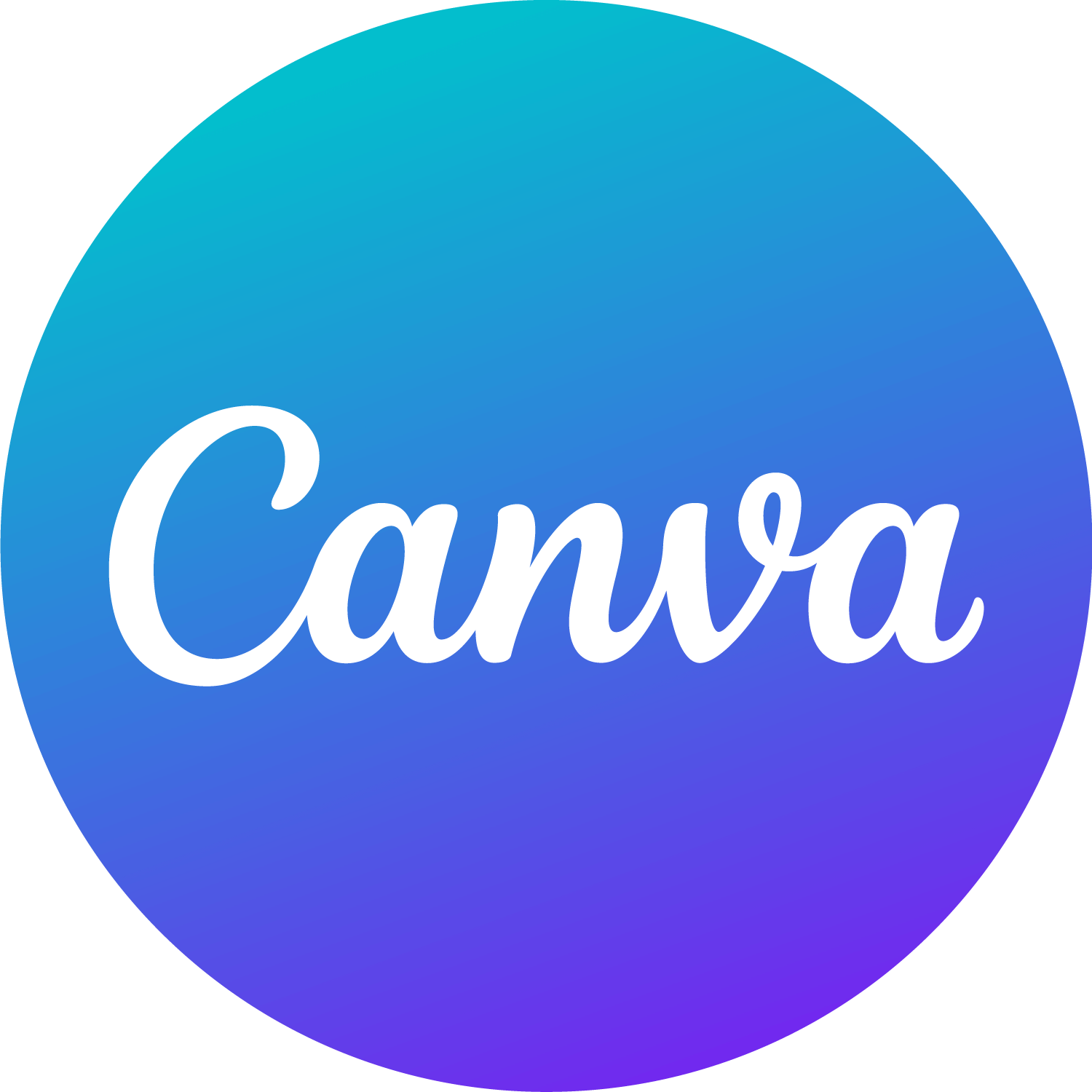 Another one of the best tools for hybrid businesses is Canva. Like Google Drive, it works in your browser and as a mobile app. However, Canva lets you create more visually appealing documents.
That makes it the perfect tool for graphic design teams and marketing teams. You can use Canva for free or pay for extra features. Either way, you can share your projects with others in your department to collaborate on your designs or get approval from management.
Once a design is approved, you can download it and publish it where you need to. Canva even connects directly to apps like Instagram, so you can share social posts easily.
Which Business Tools Will You Use?
From a virtual phone system to collaboration tools, there are so many options. If you have a hybrid business, you should consider tools for you and your team to use.
Think about the type of work you do and how you like to communicate with your employees or contractors. Don't forget to review your budget because some tools are free, while others cost money. Then, you can look into the best apps and programs that meet your needs.
---

---
Frequently Asked Questions
Q1. What are software for SaaS companies?
Ans. Software commonly used by SaaS companies includes:
CRM software for customer management.
Subscription management software for billing and payments.
Analytics and business intelligence tools for data analysis.
Collaboration and project management software.
Help desk and customer support software.
Marketing automation software.
Customer onboarding and engagement tools.
Data security and compliance software.
Infrastructure and hosting services.
Integration and API management tools.
These tools help SaaS companies run their operations efficiently and deliver their software services to customers.
Q2. What are SaaS collaboration tools?
Ans. SaaS collaboration tools are cloud-based applications that facilitate team communication and project management. They include project management software and team communication tools.
---
Author: James Carrillo – Community Outreach Manager, AccessDirect

James is a community manager for AccessDirect, where they provide affordable and user-friendly virtual phone systems for businesses. His current interests are at the intersection of business communication and customer experience. Outside of work, he is a marathon runner and is working on his first novel.
---
Get In Touch With Us