The dynamic world of music produces several prodigies with shimmering melodies against the backdrop of time. Taylor Swift is an ode to a transformational odyssey of success – from her delightful debut hits to her recent releases. Yet, it resonates within the dynamic landscape of Human Resources. The enthralling tale of Taylor Swift's Eras Tour discovers the artistic parallels between her highest-grossing $1 billion shows and HR implications.
HR can discover its hymn of innovation, adaptation, and empowerment just as Swift's music carries listeners through several eras. Although primarily related to the music industry, Taylor Swift's Eras Tour has surprisingly influenced the human resources field too. The tour motivates HR professionals to infuse audience engagement, community building, and a strategic approach to reinvention into their daily work.
What Do the "Starlight" Trends Say?
Wondering what is the impact of the Eras Tour? Since Taylor Swift's Eras Tour began in March, arenas across the globe are pouring in with Swifties. She has performed in front of record-breaking audiences – even those without tickets have circled stadiums to take in the magnificent vibe.
According to Bloomberg, the Eras Tour performances will generate more than $10 million each, with concert tickets making between $11 million and $12 million. The global tour adventure consists of 106 mesmerizing shows so far. Behind the scenes, a financial masterpiece unfolds – venue tweaks, streamlined team, and promoter prowess yield $5.7 million nightly profit, trumping 48% of the NBA's annual earnings. Yet, brace for a larger impact, as rumors hint at a mind-boggling $4.6 billion economic influence.
From Concerts to Culture: Taylor Swift's Eras Tour Echoes in HR
Any brand or person struggles to stay current, engaging, and relevant; for an artist to do so in a competitive field and society that wants you to fail takes incredible fortitude. Swift always keeps fans at the edge – any album, single, music video, short film, or tour date can drop any minute in the Swiftie World.
Moreover, the Grammy winner has repeatedly proven that she is here to stay – by releasing 4 full-length albums in a pandemic year and re-recording her previous albums while on a sold-out tour. Internal communication and human resource experts should take note of the innovative strategies for the record release.
So, how did Taylor Swift impact the HR world?
Evolving HR Encores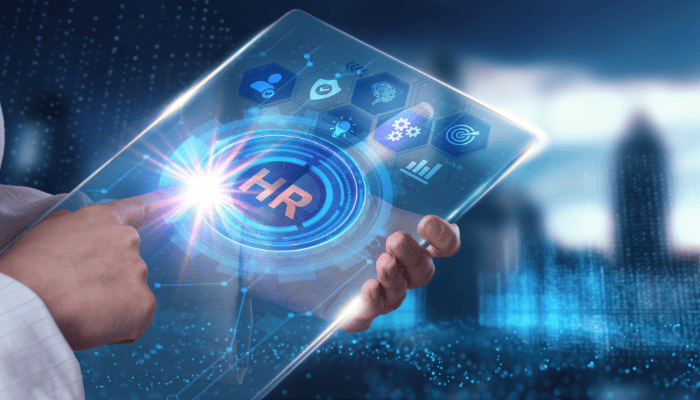 Taylor has experienced many life stages, a.k.a. the life of Eras, and has chronicled many of them in her poems, ballads, videos, and pop songs. Her path has been like a chameleon dancing in the spotlight, changing appearances with growth and wisdom. Her transformation into several versions of herself according to the particular stage of her life has demonstrated real evolution.
Evolution is fascinating and unsettling, necessitating acceptance of your experiences. It requires evaluating them and selecting what to bring with you into the upcoming season.
Similarly, ecosystems within businesses are ever-changing. Imitating the tour's key HR tactics ensures that organizations thrive in the face of change. HR must focus on finding lessons in the past, deciding what to bring into the new path, and realizing the old rituals and practices that still benefit the new. Your change-ready employees will almost always support the new plans in the organization.
Embracing Change and Strategizing to Shake It Off
Taylor Swift's Eras Tour made a sensible tactical change in her marketing graph. She revamped the notion of using nostalgic albums as an income source while going on a stadium tour worldwide. Her team was quickly on board with this idea and supported her vision to face the new challenge in the entertainment industry headfirst.
Similarly, employers and HR officials must consider the strategy adjustments to address the new employee engagement problems brought on by Covid-19. Businesses leading these conversations will position better to weather the storm.
Many human resource and internal communication teams have been in crisis communication mode since the pandemic first hit. Your employee engagement strategy must ensure and update several issues, such as:
the lack of

leadership visibility

at work

the shifting emphasis within the employee value proposition

the difficulties and practicalities of reopening workplaces

issues of fairness regarding WFH

new mental health needs
Moreover, a deeper understanding that employees are the best asset is the bedrock of the new outlook. Just like Swift knowing each Eras Tour's truck driver's name and handing them bonuses of $100,000 each, many CEOs now know the significance of understanding the needs of their employees. They recognize them as people rather than just numbers on a spreadsheet.
Decoding the Employee Needs in Style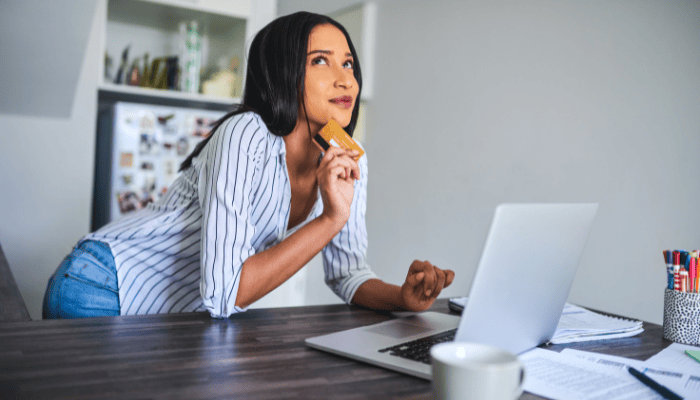 Taylor Swift's impact on HR extends toward understanding employee requirements. The recent tour reflects a workplace with a blend of empathy and efficiency. Swift acknowledged that listeners demand change. Glossy pop with bombastic visuals is out of style due to short attention spans, being cooped up at home, and being deeply affected by a global epidemic.
She offered the public what they wanted – new Taylor Swift songs to enjoy and analyze – by releasing two brand-new albums, folklore, and Evermore, to a captive audience who might have gotten weary of listening to her previous album, Lover on-repeat. Then, she announced the much-awaited Taylor Swift's Eras Tour and gave in to the demands of her audience, waiting for 5 years to see her ruling stadiums.
Taylor Swift sings about not understanding in exile: relating to repeated actions with the same result. Similarly, employees have recently expressed a desire for clarification and modernization. Being a mere statistic or number in your firm is one of the most demotivating experiences you can undergo. However, that was the only way businesses interacted with their staff for a long time.
Earlier, communications were impersonal and occasionally even third-person written. However, employees now demand information on their performance, the company's position, career advancement opportunities, and more. It is refreshing to see improvements as more HR departments adopt human-centered communication strategies. It is a way to reinvent themselves as "people teams."
Taylor-Made Art of Community-Building
Swift's fan base exemplifies a vibrant community. It feeds on interpersonal connections and belongingness. Moreover, she keeps coming up with creative micro-moments to interact with people. The precious moments can be through social media, having fans figure out the mystery of her new album, or sending personalized handwritten notes when shipping her merchandise.
The key lesson is she values her audience and sees them as intelligent individuals. HR can use this creative strategy to build internal communities and networks. It promotes employee cooperation and mentoring. It is the HR team's responsibility to think proactively about the changing environment. One-on-one interviews usually capture more sensitive and nuanced input, although surveys will work in a pinch to gauge public opinion.
The gold standard for many years was to question staff members once a year about how they were faring and what they understood about the organization's strategy. Many HR professionals acknowledge their capacity to help and nurture people so they can be their best selves.
Additionally, the dynamics between HR and company employees are changing. Human resources used to be something that employees avoided. However, today, workers recognize HR as a genuine professional and personal development resource. The Swift team knows that knowledge leads to trust, and trust ensures good transformation.
Enchanting the Curious Eye: Where Novelty Meets All Too Well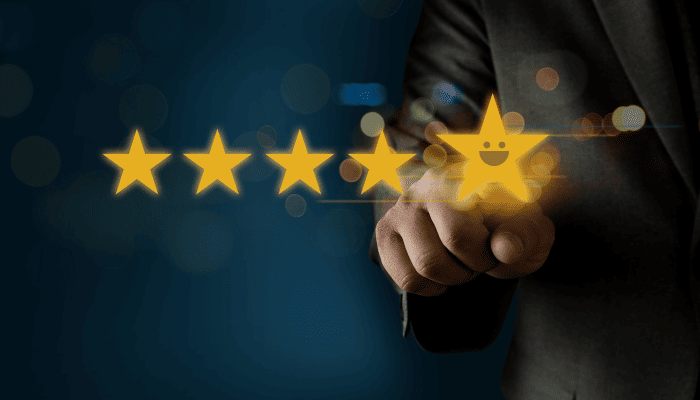 Studies suggest we are intuitively attentive toward something new or surprising in our surroundings. Swift capitalized on the power of difference by deviating from her tried-and-true promotional technique that generally precedes a new release. Instead, she quietly released her new record, giving fans mere hours to anticipate the album's magnificence and arousing more interest than it otherwise might have.
Moreover, the brilliant skill and careful preparation of the Eras Tour showcased a spectacular execution of each era's theme and performance. Similarly, HR must encourage employees to participate in upskilling to stay competitive in an evolving workplace. Additionally, the memorable and engaging events by Swift's Eras Tour highlight the value of employee experience. Workplaces must prioritize well-being and offer developmental chances, garnering a feeling of belonging with HR in mind.
The Love Song of Bonuses
Swift reportedly paid 10 times what other artists pay as incentives to all show employees – dancers, sound engineers, riggers, and caterers. It may be another factor in Swift's popularity.
Nobody ever accomplishes anything good on their own; moving the equipment from one city to the next requires 50 truck drivers. Hundreds of workers are needed to put up the display. Employment is fundamentally a business transaction. Your workers toil away for money. Paying them good salaries, providing reasonable insurance for their families, and balancing other important benefits are key to retaining employees.
A Lasting Overture Inspired by Taylor Swift's Eras Tour 
So, how successful is Taylor Swift's Eras tour? Taylor Swift's all-encompassing strategy demonstrates how beyond the transactional side, influential HR fosters a sense of purpose, belonging, and gratitude among employees. An organization thrives when HR acknowledges and supports the innate value each person contributes to the table, just as Swift's show depends on the collaborative work of numerous roles.
Ready to "Begin Again" and nurture employee engagement at your workplace? Explore Engagedly and find innovative tools and suites to heighten your business's growth and performance management today!
---

---
Frequently Asked Questions
Q1. Why is novelty significant in employee engagement?
Ans. A well-functioning workplace ensures regular interactions and creative inputs to engage employees. The unique activities and challenges intrigue employee productivity, creating a dynamic, exciting work environment.
Q2. How does Taylor Swift's Eras tour depict top-notch HR practices?
Ans. The immaculate implementation of Taylor Swift's Eras Tour is a testament to a top-notch HR team. Only an efficient HR team can seamlessly organize several tasks – selling tickets and merchandise, safekeeping outfits, fixing issues, and more – in a jam-packed concert. Additionally, gratitude actions like bonuses reflect HR's responsibility in building teamwork and appreciating contributions.
Q3. How does the Taylor Swift Eras tour HR team reflect employee satisfaction?
Ans. Taylor Swift and her team recently appreciated and recognized each contributor for the tour, from dancers to caterers. The employee bonuses and diversity of Swift's team demonstrated the value of appreciating each behind-the-scenes worker. The gesture promoted job satisfaction and contentment among the hired staff.
---
Subscribe To The Engagedly Newsletter