It's no secret how corporate training is vital for every business. In fact, 68% of employees regard training and development as a critical policy in an organization. 
The statistics don't lie: Nearly 95% of employees will stay in a company that offers learning opportunities. Meanwhile, companies that invest in training earn a 24% increase in return on investment (ROI).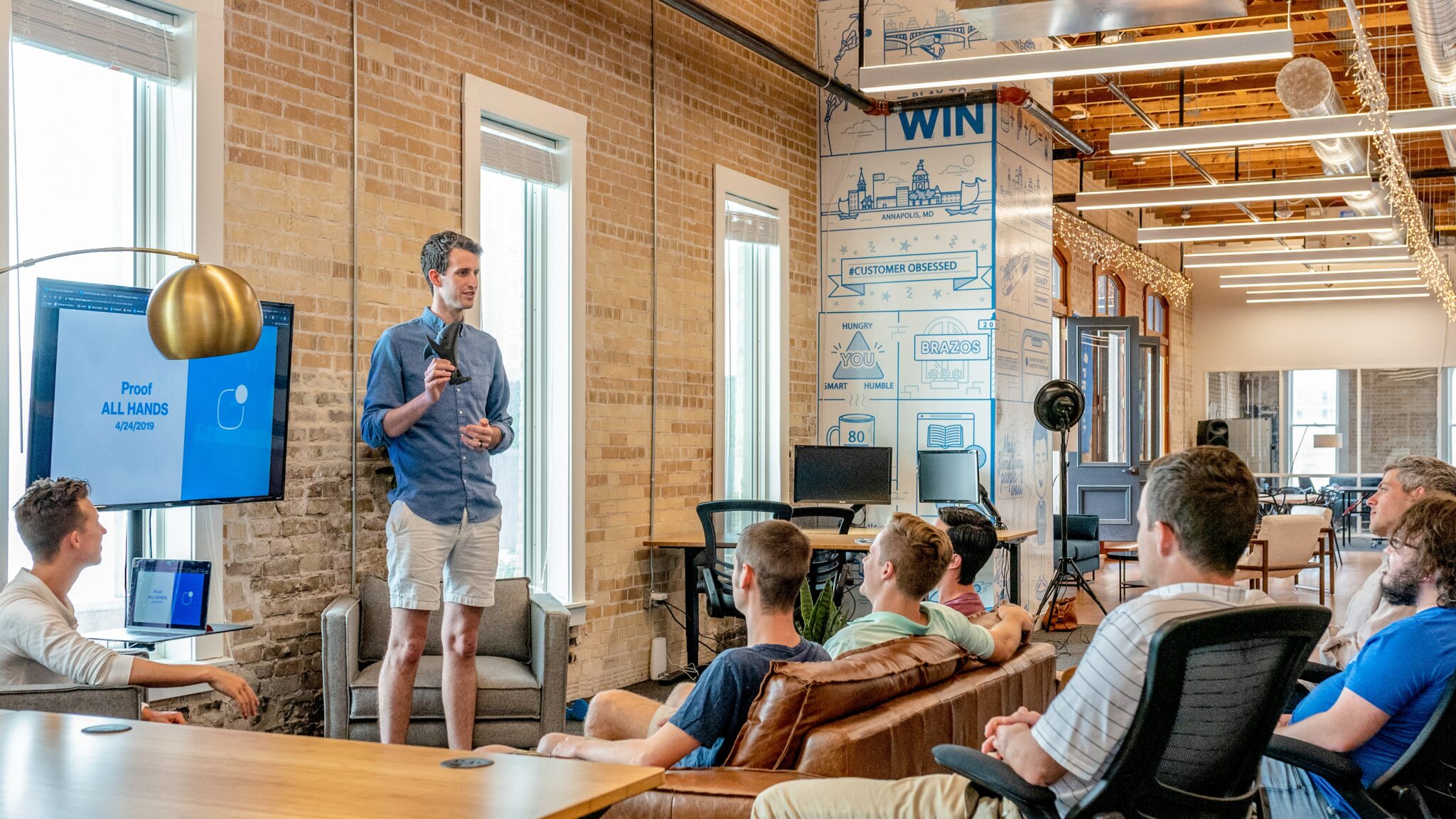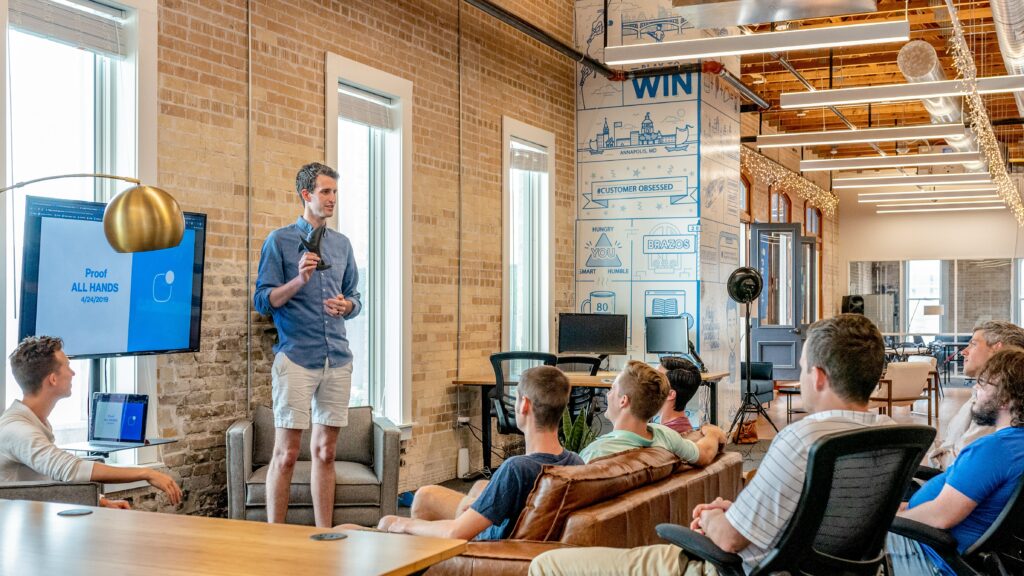 But of course, you don't just offer training to your employees. There's a need to plan, strategize, and optimize your programs. One way to do so is to harness the power of today's technology.
In this article, we'll share with you how to leverage technological resources for corporate training. Read on to learn how to use them to your advantage and for the benefit of your employees.
How To Harness Technology for Effective Corporate Training
There's no denying the importance of providing employees with corporate training. The benefits of corporate learning and development programs are multifold. They help you achieve the following:
Boost employee performance

Improve

workplace engagement

Promote career advancement

Increase employee retention

Ensure accountability and trust

Set organizational standards

Establish policy awareness

Enhance customer satisfaction

Ensure business growth

Gain a competitive advantage
To optimize your corporate learning management, what better way to proceed than harnessing the power of modern technology? Digital tools and technological resources used for training can streamline processes, facilitate better learning, and aid both mentors and trainees.
As such, many businesses invest in software technology for their training programs. The proof is in the numbers: The global training software market could grow from $52.7 billion in 2020 to $115.49 billion by 2028. It's projected to achieve a compound annual growth rate (CAGR) of 10.34%.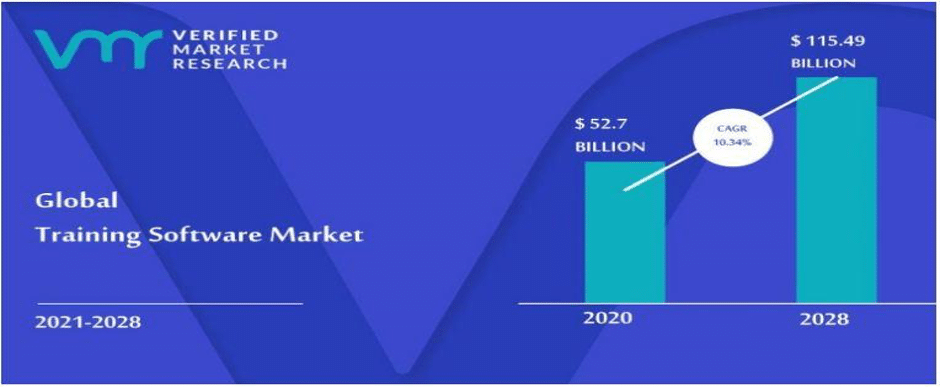 But how do you make the most of technological resources for your business? Below are ways to leverage technology for your corporate training.
Establish an E-learning Platform
To guarantee robust corporate training, one must set a learning management system (LMS) in place. As such, many companies and organizations are investing in LMS. In fact, the global LMS market size might grow from $17.27 billion in 2022 to $70.83 billion by 2030 at a 19.5% CAGR.
To invest in LMS, establishing an e-learning platform is the first step to take. With the help of technology, here are learning resources you can develop for your training:
Online Courses:

Tap your training department to create different courses for various processes that trainees can access digitally.

Training Resources:

Let them develop training materials that trainees and even employees can use quickly and easily. 

Frequently Asked Questions:

Add FAQs to your e-learning platform that all employees can access, especially your trainees.

Knowledge Base:

Establish a go-to resource hub for all employees, including trainees looking for answers or needing to hone their skills.
Conduct Online Training Programs
Digital tools and communications technology have become such a game-changer in business. With the advent of globalization, they have paved the way for remote work. Think of the rise of the gig economy and the business process outsourcing (BPO) industry.
As such, Ryan Hammill, Co-Founder and Executive Director of the Ancient Language Institute, recommends conducting training online. "Since you have employees working in different parts of the world, train them via digital platforms. Leverage online tools such as Zoom, Slack, and Skype."
That said, consider utilizing technology and conducting the following:
Webinars:

Conduct seminars via the web to train your employees, no matter where they are in the world.

Online Workshops:

Offer virtual workshops to enhance the knowledge and hone the skills of your remote employees.

Virtual Classrooms:

Hold online training and onboarding via online classrooms for newly hired employees.
Create Video Content for Training
Did you know that videos resonate well with people? They are easily digestible and highly memorable for your employees. On the other hand, blocks of text can be boring and overwhelming for trainees looking to learn.
What better way to spruce up your training than using video clips? They can help boost your trainees' knowledge and skills. Videos can also aid in reskilling and upskilling your employees successfully. 
That said, here are video content pieces you can create for training: 
Educational Videos:

Produce clips about your company, department, processes, or tasks to educate your trainees. 

Tutorial Clips:

Create tutorials in the form of videos to assist and guide your learners during the training.

Interactive Videos:

Consider clickable links, automatic quizzes, and other interactive clips for

employee engagement

during training.
Use Simulations for Practical Training
You might have heard of the extended reality (XR) technology. This technology provides people with immersive experiences. And using this applies to corporate training as well.
Linda Shaffer, Chief People Operations Officer at Checkr, suggests using simulations for practical training. "They enable trainees to hone their skills as if in real-life settings. Simulations allow them to practice and commit mistakes until they get better and better."
That said, consider leveraging the following:
Virtual Reality:

VR is a digital environment offering a fully immersive experience. It lets trainees immerse themselves in online platforms to learn more.

Augmented Reality:

AR is a view of the real world, but overlaid with digital elements. It allows trainees to perform as if in actual settings but on online platforms.

Mixed Reality:

MR is a combination of VR and AR. Combining the two creates an e-learning platform for an enhanced experience.
Conduct Interactive Assessments
Corporate training programs don't only impart knowledge and hone skills. They also require evaluations to see if trainees have learned enough during the actual training. These assessments help you identify areas for improvement and make some necessary changes in your programs.
Jerry Han, CMO at PrizeRebel, suggests offering interactive assessments using technology. "It's time to go beyond the typical training evaluations. Make these evals creative, engaging, and fun so your trainees learn even better." 
As such, Han recommends the following:
AMP Email Quizzes and Polls:

Send emails to your trainees, but embed them with interactive polls and quizzes using AMP technology.

Drag-and-drop Activities:

Ensure your e-learning platform allows trainees to drag and drop elements for online assessments.

Interactive Diagrams:

Use diagrams to simplify complex ideas for enhanced learning, but incorporate interactions in the evaluations.

Gamified Assessments:

What better way to spice up your evaluations than turning them into fun and exciting games?

Role-playing Simulations:

Consider using XR technology to simulate training interactions and allow role plays.
Consider Gamification for Training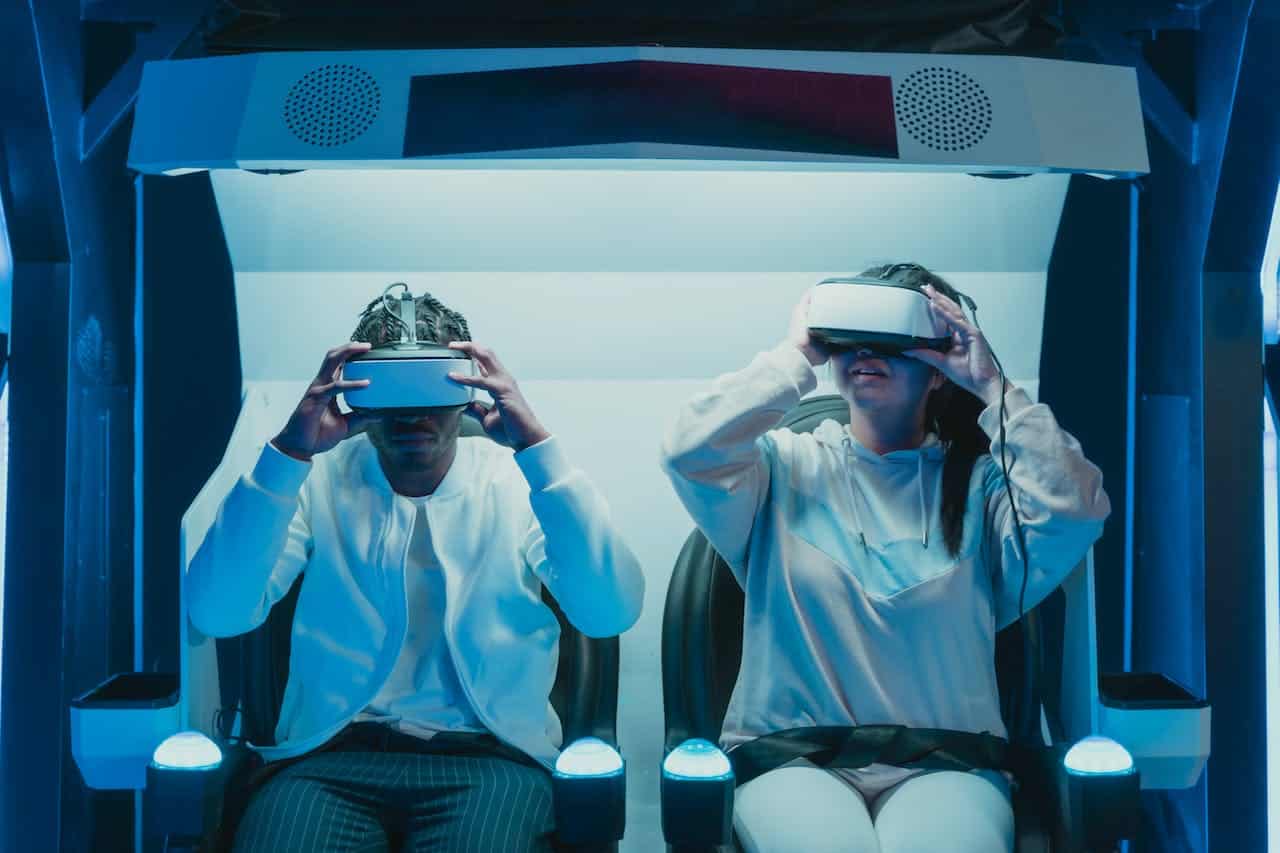 The time has changed for the world of business. To make employees focused, productive, and engaged, you must provide them with the best experience. Gamification in the workplace is best for a fun learning experience. And this practically applies to corporate training.
Below are ways you can turn your training programs into exciting and engaging games:
Leaderboard:

Let your trainees compete for the top position on your leaderboard based on key metrics.

Point System:

Award trainees for taking up courses, completing tasks, answering quizzes, or playing games.

Achievement Badges:

Recognize the trainees' accomplishments with digital badges they can use online during the course of training.

Quests and Challenges:

Allow trainees to play course-related games for education and entertainment rolled into one.
Gerald Lombardo, Head of Growth at Popl mentions, "Gamification in the workplace has become an essential tool for modern businesses. It not only transforms training into an engaging experience but also taps into our intrinsic motivation to compete, achieve, and learn. By implementing gamification elements like leaderboards, point systems, badges, and quests, companies can revolutionize their training programs and unlock the full potential of their workforce".
Set an LMS in place
Earlier, we emphasized the importance of investing in LMS. However, we only covered establishing an e-learning platform for corporate training programs. 
Anthony Martin, Founder and CEO of Choice Mutual, highlighted the value of LMS. "It isn't just a digital platform used for corporate training; it also serves as the backbone of your programs. It allows you to organize training materials, assist mentors, facilitate trainees, measure performance, and improve programs. 
The LMS goal is to provide both corporate trainers and employee trainees with a seamless and effective training experience. Here's what to consider:
Training Courses and Materials:

As mentioned above, create an e-learning platform with all these training resources.

Performance Measurement:

Set

key performance indicators (KPIs)

for your training programs and

performance management

.

Progress Tracking:

Monitor the performance of every trainee and measure their development against the key metrics.

Process Improvement Plan (PIP):

Provide struggling employees with PIPs as part of their training programs.
Final Words
Corporate training is crucial in business. It primarily aims to enhance the employees' knowledge and skills. Along with this is to address performance gaps, increase workforce potential, ensure employee satisfaction, increase business productivity, and more.
Utilizing modern technology is one way to optimize your corporate training program. To maximize it, consider the seven practical ways to leverage technological resources. But before taking the plunge, review your current programs, understand your employee needs, and decide what digital tools and technologies to invest in.
Harnessing the power of today's technology can kick your corporate training up a notch. Ultimately, that can bring out the best in every employee for the good of your company!
---

---
Frequently Asked Questions
Q1. How do you leverage technology in training?

Ans. Leveraging technology in training involves:
Online Learning: Using e-learning platforms and courses for convenient access to training materials.
Interactive Content: Incorporating videos, quizzes, and simulations for engaging learning experiences.
Virtual Reality (VR) and Augmented Reality (AR): Immersing learners in real-life scenarios for hands-on practice.
Learning Management Systems (LMS): Managing and tracking training progress and performance.
Personalization: Tailoring training content to individual needs and progress.
Using technology enhances training by making it more accessible, engaging, and effective.
Q2. How do you leverage technology for competitive advantage?
Ans. Leveraging technology for competitive advantage involves:
Innovation: Developing new products, services, or processes with technology.
Efficiency: Streamlining operations and reducing costs through automation and digital tools.
Data Analysis: Using data to make informed decisions and improve strategies.
Customer Engagement: Enhancing customer experiences through digital platforms and communication.
Agility: Adapting quickly to market changes and staying ahead of competitors.
By embracing technology, businesses gain a competitive edge, driving growth and success.
---
Subscribe To The Engagedly Newsletter