Companies across industries face a common challenge, i.e., skill shortage, in the dynamic work environment. Finding qualified professionals becomes increasingly difficult with the emergence of technology and specialized industries. However, talent management software is a powerful solution to address this issue.
The new-age software is designed to streamline and optimize the employee lifecycle – from recruitment onboarding to performance management and professional development plans. Corporations can successfully appeal to, expand, and preserve pinnacle talent, bridging the skill gap within their industry in the long run.
How to address skill gaps in your company with talent management software? The tool addresses the talent shortage inside the enterprise and performs a crucial role in worker retention. It provides career development and succession planning equipment, empowering personnel to accelerate their career course in the company. A smart talent management system like Engagedly lets employees give and receive constant feedback and recognition to increase employee morale and engagement. Scroll down to learn more!
How to Manage Skills Shortage with Talent Management Software?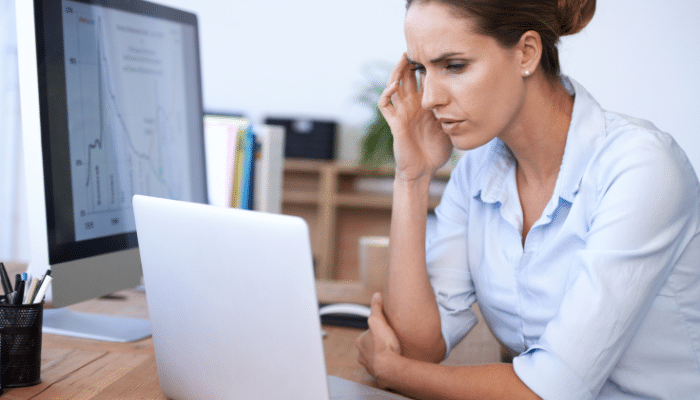 How do you address a talent shortage? Talent management software provides training and development opportunities for upskilling the existing knowledge and reskilling. It helps solve skill shortages in the following ways:
Identify Skills Gaps
Generally, skill gaps imply a disparity between the skills required for a job and skills available in the workforce. Companies must identify the skills required for higher job positions and changing skill trends to understand whether their talent pool falls short and take necessary measures to bridge the gap.
Talent management software can automate HR processes like learning and development, employee retention, succession planning, and performance management. Moreover, it helps companies identify skill gaps within the candidates through comprehensive skills assessments and evaluations. Assessments can range from self-evaluations to external certifications or tests.
The software's advanced search and filtering capabilities allow HR managers to identify and shortlist candidates with the required skills. It also makes data-driven decisions using data analytics and reporting features to optimize business strategies. These practices enable companies to choose only those candidates who match their requirements, saving time and resources to accelerate hiring.
Streamline Recruitment Processes
The software enables companies to manage the recruitment process in a centralized platform. All the candidate information, resumes, and assessment results are stored in one location, facilitating easy access and accurate records.
Automating different stages of the recruitment process is crucial to address the skill shortages. It ranges from posting job advertisements on multiple online job boards to scheduling interviews. The software is also familiar with sending automated email messages and letting recruiters handle administrative tasks.
Built-in software assessment tools help companies evaluate candidate skills and competencies. There are multiple-choice questions for complex simulations. The software helps HR personnel make informed decisions based on candidate performance. It also includes reporting facilities like performance, onboarding or offboarding, and recruitment management reports to improve efficiency.
Apart from the reporting, the software manages collaboration and communication. Recruiters can share interview feedback and candidate profiles with HR departments and identify skill shortages through the software.
Succession Planning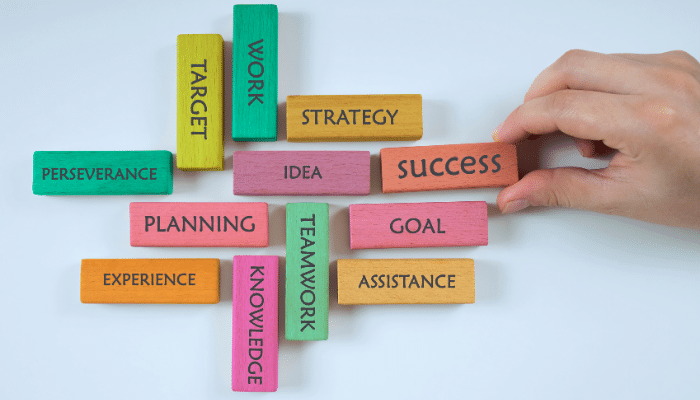 Wondering how to address skill gaps? Succession planning is a part of the talent management process model that helps companies identify and develop talents internally. The talent management software chooses high-potential employees and assesses their skills for leadership positions. It helps companies eliminate external hiring, save recruitment costs, and increase retention.
Succession planning is an advanced step for employees ready to step up their positions. Companies can give employees the necessary training and development to take over the vacant position. Moreover, the software boosts organizations to align their talent development efforts with strategic goals and objectives.
Talent management software helps companies create a continuous learning culture so existing employees can learn and grow. Apart from addressing skills shortages, it improves employee morale and engagement for overall success.
Customized Learning Path
It is crucial to assess employees' skills and competencies in the areas where they could be improved. Talent management software can create personalized learning paths tailored to individual needs to upskill employees' knowledge. It can include solution-focused online courses lectured by subject matter experts. Mentor sessions can also be a part of customized training.
The central focus of customized learning paths is creating a different path for each employee. Everyone uses a different approach to learn effectively. The software considers an employee's performance, skills, experience, and qualifications to craft a personalized learning plan.
Moreover, the software can check the employees' progress through dashboards and analytics. It helps HR managers or professionals gain real-time insights about the training programs and make necessary adjustments.
Ultimately, these proactive approaches help companies optimize skill shortages. Employees feel supported and valued through the continuous customized learning path. It adds bonus points to their professional growth, leading to job satisfaction and loyalty. They show up in offices regularly, reducing the turnover rate.
Internal Mobility Promotion
Internal mobility generally refers to the movement of employees within the organization through promotions, transfers, or lateral moves. It targets to improve employee engagement or reduce employee turnover. The software solution helps employees build and invest in career transition through learning, mentoring, or coaching, leading to sustainability.
Additionally, this centralized platform enables managers to conduct 1:1 meetings and spot promising talents. Generally, these meetings are organized with an agenda of the company, but HR departments can track employee progress and enquire about individual needs. 
The talent management process helps managers learn about specific employees' new areas of expertise and relocate them to meet those goals. Moreover, the software solution helps give performance reviews, boosting internal promotion. They provide a roadmap for professional growth by measuring the skills and competencies. Existing employees in the company can apply for jobs through the centralized platform without leaving the organization. It promotes transparency and accessibility to the company's talent group, leading to employee engagement.
Development frameworks also lay out the employees' skills and knowledge to grow within the company. Companies use talent management software to create one general framework for individual employees. It mentions every company level, including job titles and other competencies needed to achieve the goals.
Performance Management and Feedback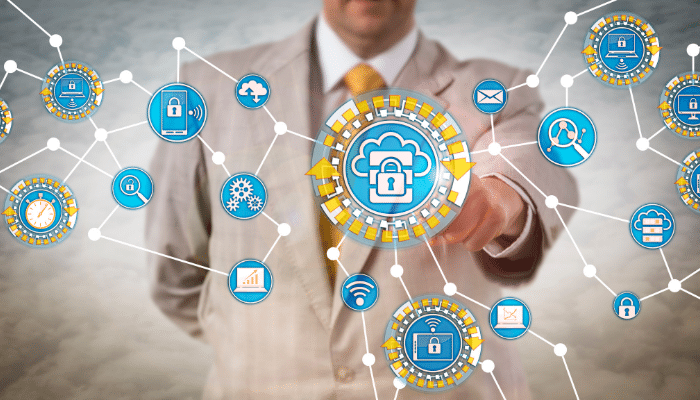 Talent management software allows companies to automate the performance review. A 360-degree feedback functionality allows employees to receive reviews from multiple sources, including managers, peers, subordinates, and external stakeholders. Organizations gain a comprehensive understanding of the employee's performance, strengths, and areas for improvement.
The feature allows organizations to set and track performance goals for employees. It helps align individual objectives with organizational goals, ensuring employees work toward the company's overall success. It also promotes a culture of open communication and collaboration.
Moreover, organizations can generate reports on individual and team performance, identify trends, and make data-driven decisions. This data can be used to identify top performers, recognize areas of improvement, and allocate resources effectively. Then, the organization can offer performance rewards – monetary or non-monetary, formal or informal, individual or team-based. 
Talent Acquisition Strategies
Talent management software often supports candidate relationship management (CRM). It allows organizations to build and maintain a talent pipeline of potential candidates, even before specific job openings arise. Companies can expedite the hiring process when skill shortages become evident, reducing the time to fill critical roles through nurturing relationships with hires.
The software supports job posting and distribution across various platforms, including social media, job boards, and company career sites. This broad reach increases the chances of attracting qualified candidates with the desired skills.
The software solution also has its applicant system, which streamlines, screens, and assesses processes. Moreover, it has predictive analytics that can forecast future skill shortages based on workforce data trends. The proactive approach allows organizations to anticipate and plan for skill gaps in advance, giving them a competitive edge in addressing potential shortages. It ensures that HR departments always hire the right skills and address skill gaps in critical areas of technology, digital marketing, or data analytics.
Summing Up
In conclusion, talent management software is a powerful ally against industry-wide skills shortages. Companies gain access to valuable data-driven insights pinpointing skill gaps, allowing for informed decision-making in talent acquisition and development. The software's capacity to enhance job posting, streamline screening processes, and foster collaboration among hiring teams fosters quicker and more effective recruitment. The software solutions empower businesses to tackle current skills shortages and fortify their talent strategies to navigate future industry demands confidently and competently.
Engagedly specializes in employee performance management, which helps organizations manage and develop their workforce effectively. Our software enhances team communication and collaboration, employee motivation and productivity, and organizational success. It aims to transform how companies approach performance management and create a continuous improvement and growth culture through its user-friendly interface.
---

---
Frequently Asked Questions
Q1. What do you mean by the core functions of talent management?
Ans. The five core functions of talent management are hiring the right candidate, learning and growing, rewarding performances, tailoring employee experiences, and optimizing workforce planning.
Q2. Is talent management software applicable for small businesses?
Ans. Yes, talent management software benefits businesses of all sizes, including small businesses. It offers scalable solutions tailored to smaller organizations' specific needs and budgets.
Q3. How does talent management software contribute to better performance?
Ans. Talent management software focuses on developing employee skills through online training courses, mentoring, and coaching. These training courses are an investment toward employee development and encourage their performance and career growth.
---
Subscribe To The Engagedly Newsletter