Undoubtedly, COVID-19 has changed the way we live, work, and interact with people. Due to the pandemic, companies were forced to adopt remote working, making it the new normal.
Although remote working is not rocket science, many companies are still trying to get accustomed to working as a distributed team. However, technology has made it easy for everyone to work from anywhere in the world.
Since remote working is becoming very popular, it is really important to start managing remote teams. If you are working as a project manager, human resource manager, or any other related profession, then it is your responsibility to take all the necessary steps toward your team's success.
To help you better, here are some of the best remote working tools you need to use in 2023. 
Let us get started!
Top 10 Remote Working Tools You Need In 2023
While working remotely as a team, communication and collaboration are the keys. Here are some of the best tools that you can try to improve your team's productivity.
1.

Zoom
Agree or not, Zoom has gained a lot of popularity in the last few years. Zoom is one of the best and most lightweight video conferencing tools that integrates directly into the Zoom Calendar.
Although this remote working tool offers messaging options, it is popularly known for high-quality video calling.
The good news is that this tool offers a free plan in which you can conduct a meeting of 40 minutes. However, with the Pro Plan, you can conduct a longer meeting.
Another most important feature of this remote working tool is that it allows you to record meetings, create educational videos, or document common procedures.
2. Slack
Slack is another popular chat tool that makes communication between colleagues and the team easier. The application offers a very user-friendly interface.
You can integrate this tool with various other applications like G Suite, Adobe Creative Cloud, Dropbox, and more.
One of the most unique features of Slack is that it provides birthday reminders and team reports making it a fun tool to use! 
Since the tool also offers a mobile application, teams can collaborate and communicate from anywhere. Talking about the price, it is very affordable and is the best choice for software development teams.
3. Google Drive
We all know about Google Drive! It is THE BEST one when talking about cloud storage. Some of the most important features that make it the most desirable tool in the market are:
Top-notch security

Transparency

Real-time editing
Moreover, since it belongs to Google, it is a must-have tool for every remote working professional.
Steve Elliott, Franchise Owner of Restoration1, says, "It allows you to share documents, spreadsheets, and slide presentations. All the files can be synced across devices, making it easy to view and update documents from anywhere."
4. Todoist
Todoist is another best remote working tool that makes task management easy and fun. The interface is strong and very intuitive.
With this tool, you can create tasks, reminders, create to-do lists, and sync every device.
Moreover, you can also assign tasks to other team members. You can even prioritize your tasks, add documents, and give due dates for each project.
More than just a project management tool, it is a great task management tool!

5.

Trello
Trello is another best and all-purpose project management tool based on the Kanban system. It is one of the best tools for managers, as it makes it easy for them to create cards.
You can create cards, rearrange them, delegate assignments, track progress, collect & store information, plan, and organize work processes.
Joe Troyer, the CEO & Growth Advisor of ReviewGrower, likes the interface of Trello. He says, "It is very simple and effective making it a great choice for remote teams to collaborate and manage complex tasks."
6. Google Docs
Google Docs is the most flexible remote working tool in the market. It is a go-to tool for writing and text editing. It offers various features like auto-saving, working offline, and offers a variety of fonts. 
Another most important feature of Google Docs is that it makes sharing documents very easy. Moreover, the suggestion mode allows people to suggest edits and view revision history allows users to view the changes made by others. These features make Google Docs a great remote working tool.
7.

Asana
Having been in the market since 2008, Asana is one of the robust project management tools that make remote working easy.
Some of the best features of this tool are:
Timeline and project board view with automation and integration

Comprehensive toolkit suitable for every organization

Task-oriented making remote work easier

Divide the workload in the development phase itself
Mark Valderrama, CEO & Founder of Aquarium Store Depot, says, "The simple and intuitive design of Asana makes it easy to track progress and see the status of each task. It also makes communication between teammates very easy."
8. Redbooth
Redbooth is a web-based tool designed for collaboration and task management. It is designed to make communication and project management simpler.
Customers from across all industries use Redbooth. It is also a strong competitor for Asana and Basecamp.
9. Hangouts
Hangouts by Google is one of the best tools integrated with G Suite. It is a very light tool that does not take up a lot of space. Many teams use it for easy text messaging and video calling.
Although Hangouts is similar to Zoom, you do not have to download the software to use Hangouts. Companies that use G Suite will use Hangouts because it works well with other Google products like Calendar, Drive, and much more, making collaboration easy.
10.

Jira
Jira by Atlassian is an alternative to Trello but caters mainly to software development. This remote working tool supports test case management and agile software development making it easy for teams to operate effectively.
You can also integrate this tool with other products like BitBucket and Confluence which makes software development easy.
Conclusion
Getting the workflow right while remote working can be a daunting task at the start. The key to remote working is effective communication and collaboration. With technical development, there are many tools available online that can make remote working easy. Some of the best remote working tools you need to use in 2023 discussed in this article will make remote working easier for you.
---

---
This article is written by Kruti Shah.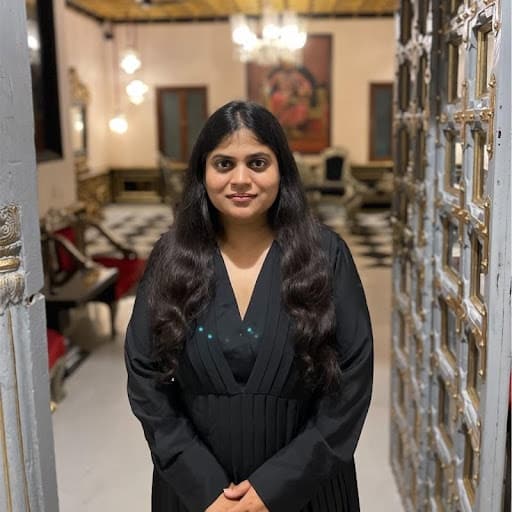 Kruti Shah is a content writer and marketer at The Marketing Drama. She loves to write about insights on current trends in Technology, Business, and Marketing. In her free time, she loves baking and watching Netflix. You can connect with her on Linkedin.