Here are six insights TAs and recruiters use to elevate the success rate of their hiring process.
The Odd Parallels: Recruitment and Romance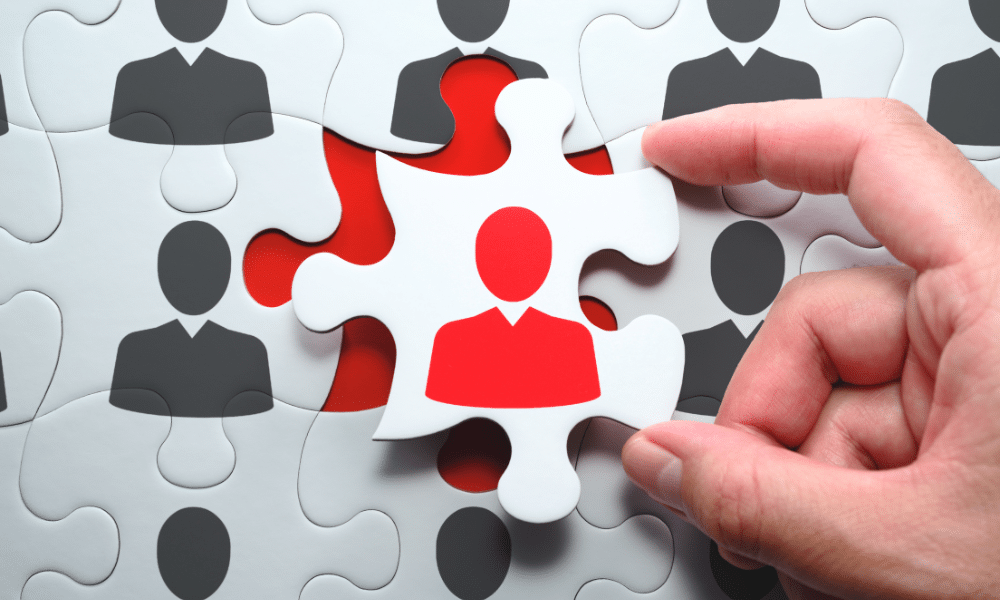 Hiring and dating—you might think they're worlds apart, but hold on. The way we evaluate potential partners seems to resonate so much with how we size up job candidates.
You know how it goes. 
Browse their social media—kind of like scanning their resumes. And then you start asking around, seeking opinions about them—checking references. And of course, there's that phase when you have those late-night calls, talking about their dreams and goals and how they handle tough times—sounds a lot like phone screening and interview questions, doesn't it?
But, much like dating, hiring is no easy feat, and parting ways with an employee is even more challenging. So, what can you do to avoid a hiring mismatch and increase your chances of finding the right fit?
While there's no surefire formula for a perfect hire every time, there are valuable tips that can help you minimize the hit-and-miss in the hiring process. In this article, we'll explore the qualities that make the best hires and the strategies you can employ to enhance your hiring success rate.
6 Recruitment Strategies You Should Try
Qualities of the Best Hires
Understanding the qualities that distinguish top performers in the workplace is critical for any organization. Studies have shown that a small percentage of employees contribute significantly to overall productivity. One found that the top 1% of employees account for 10% of productivity, while the top 5% contribute to 26% of total output. This begs the question: what attributes set these high-performing individuals apart?
According to a recent employer study conducted by Indeed, five key attributes define high-performing employees: problem-solving, drive, self-direction, strategic thinking, and initiative. "High-performing employees are driven to get things done, need little hand-holding, and have knowledge and experience that allow them to generate high-quality work. They regularly go above and beyond, and have tangible successes to show for their efforts," the report says.
People who work well with different teams possess different sets of skills and knowledge. However, if you look closely at the people who always make you smile and feel inspired working with them, you'll notice certain patterns and qualities they have in common. When you're sifting through candidates, keep these qualities in mind. They'll serve as a compass to help you identify potential top performers more effectively.
Test the Waters with Real Work
During the hiring process, you get multiple chances to interact with candidates. But not all impressions are equally important. Their resumes might look fantastic, and the phone screening could go smoothly, but can you really trust that? The real magic happens when you put candidates to the test.
Real work brings out the real picture of a candidate's capabilities. That's why smart businesses are turning to robust assessment tools, video interviews, internships, and returnship programs. These tech tools not only help you assess a candidate's true potential but also lighten the load for your recruitment team.
Referrals: The Double-Edged Sword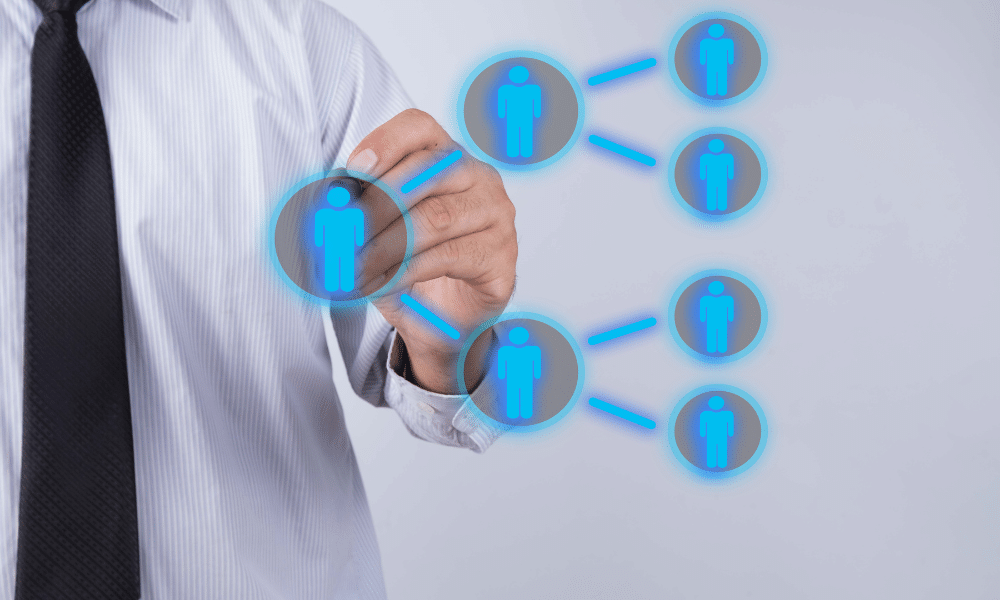 Now, you might be thinking, "Aren't referrals supposed to be reliable?" Referrals are often regarded as a reliable source for identifying potential candidates. However, it's essential to recognize that while referrals can provide valuable leads, they are not foolproof and can sometimes lead to misleading recommendations. 
The reliability of referrals hinges on the referrer's direct experience working with the candidate and their grasp of the candidate's field. When these aspects are lacking, you might be heading down a tricky path. So, when someone recommends a candidate, watch for signs of unreliability, and proceed with caution.
Another thing that's worth acknowledging is that relying heavily on employee referrals may lead to a less diverse team. When existing employees refer candidates, they are more likely to recommend like-minded people—individuals who share similarities in character, skillset, and values with them. While this alignment isn't necessarily a problem, it can influence the overall diversity within the organization.
Studies consistently highlight the connection between diversity and financial performance. McKinsey, for instance, has demonstrated that companies with gender-diverse boards in the top quartile are 28% more likely to outperform their peers financially. As HR leaders, it's crucial to find the sweet spot between the reliability of referrals and the objective of cultivating a diverse and inclusive workplace. In doing so, organizations can benefit not only from trusted referrals but also from the richness of a diverse workforce.
Check Up on Your AI
We all like to think we're fair and impartial when it comes to hiring, but let's face it — our unconscious biases can mess with our heads. Sometimes, we're drawn to candidates who remind us of ourselves or share our interests, and that's not always a good thing.
This is where algorithms can be our shield. Choose vendors that pay close attention to how their AI performs to ensure the algorithm works unbiasedly and compliantly. Their AIs can be a big help in recommending applicants based on their skills and qualifications without any pesky biases getting in the way. But don't let the robots take over entirely. Keep an eye on those algorithms and make sure they're playing fair and square.
Leveraging Collective Wisdom
Similar to the way we choose our partners, while the final decision is ours, input from trusted people plays a significant part. Just as friends may spot qualities or red flags that may elude our judgment in the emotional whirlwind of dating, colleagues can provide invaluable insights that might have gone unnoticed, ultimately contributing to more informed hiring decisions.
Don't Keep A+ Candidates Waiting
A critical lesson in the realm of hiring is the detrimental impact of delay. Recent research by the Talent Board highlights that lengthy hiring procedures are among the top three reasons for candidate withdrawals. Recognizing the significance of swift action, especially for top-tier candidates, is crucial. Let them know they are a priority and get that offer out there fast. While competitive compensation may be one approach, consider offering learning opportunities, ownership, and challenges to sweeten the deal.
Stop Trying = A Guaranteed Fail
As we conclude, it's crucial to maintain a realistic perspective. Aiming for a flawless track record in hiring is as rare as finding a mythical unicorn. However, practicing some of the strategies discussed herein can significantly elevate your chances of success.
---

---
Frequently Asked Questions
Q1. What are the six elements of recruitment strategy?

Ans. A typical recruitment strategy includes six key elements:
Job Analysis: Start by understanding the job role and its requirements.
Sourcing: Find and attract potential candidates through various channels.
Screening: Evaluate applicants' qualifications and fit for the role.
Interviewing: Meet with candidates to assess their skills and cultural fit.
Selection: Choose the best candidate based on assessment.
Onboarding: Welcome the new hires and help them settle into their role.
These elements are essential for an effective recruitment strategy.
Q2. What are the 7 stages of recruitment?
Ans. The 7 stages of recruitment process typically include:
Identifying Needs: Determine the job requirements and vacancies.
Job Posting: Advertise the position to attract candidates.
Resume Screening: Review applicants' resumes to shortlist potential candidates.
Interviewing: Meet with candidates to assess their skills and suitability.
Skills Assessment: Evaluate candidates' abilities through tests or tasks.
Reference Checks: Contact previous employers for feedback.
Offer and Onboarding: Extend the job offer and help the new hire settle in.
These stages are crucial for a successful recruitment process.
Q3. What are the 4 pillars of recruitment?
Ans. The 4 pillars of recruitment are:
Sourcing: Finding potential candidates through job postings, networking, and other channels.
Selection: Assessing and choosing the best-fit candidates for the job.
Onboarding: Welcoming and integrating new hires into the company.
Retention: Ensuring employee satisfaction and long-term success within the organization.
These pillars are essential for a strong recruitment strategy.
---
Subscribe To The Engagedly Newsletter