Virtual events have provided businesses and individuals with a socializing lifeline in a world turned upside down by the COVID-19 epidemic.
In 2022, 40% of corporate events were virtual, up 5% from 2020, according to a poll of marketers globally.
HR conferences were among the many offline activities that shifted to online in 2020. An organized event known as a "virtual summit" brings together staff members, clients, and stockholders worldwide in an online platform to discuss certain subjects related to their sector. This method has gained popularity and has become a potent tool for businesses and entrepreneurs. In this article, we will learn about what is HR virtual summit, its importance, takeaways, and more in detail.
What Is an HR Virtual Summit?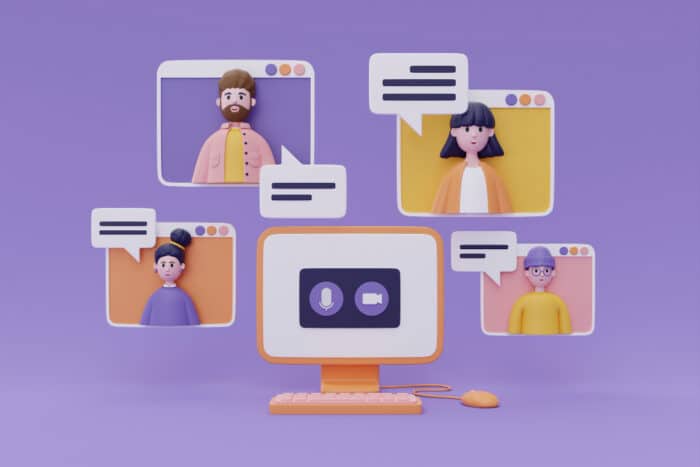 HR virtual summit is the largest virtual event in the world, connecting and elevating HR professionals. The virtual HR summit's main focus is developing HR leaders' executive presence. This online conference aims to equip HR leaders with the resources and encouragement to transform their teams and businesses.
These summits don't involve travel, and the financial investment is minimal. Therefore, new and existing businesses may take advantage of the chance to expand their networks and communicate with a wide audience. HR virtual summit focuses on high-quality educational materials and speaker sessions rather than promotional content.
It is imperative to attend these conferences to gain insight into how to adjust to today's rapidly evolving work environment from HR specialists who are experienced in the industry.
Future of HR Virtual Summit
According to Gartner, remote work and shifting worker demographics will cause in-person meetings to decline from 60% to 25% by 2024. By 2028, the market for virtual events will likely rise at a compound annual growth rate of 23.7% from its estimated value of $114.12 billion in 2021.
With such technological changes, HR is also witnessing a highly observed transformation where tech tools and human innovation combine to exponentially increase HR's business influence. Rapid technology breakthroughs continue to change the business landscape. The HR virtual summit is emerging as a source of knowledge and inspiration.
HR virtual summit intends to spark a revolutionary transformation in how we work, using the power of technology and unleashing the enormous potential of the human workforce.
Importance of HR Virtual Summit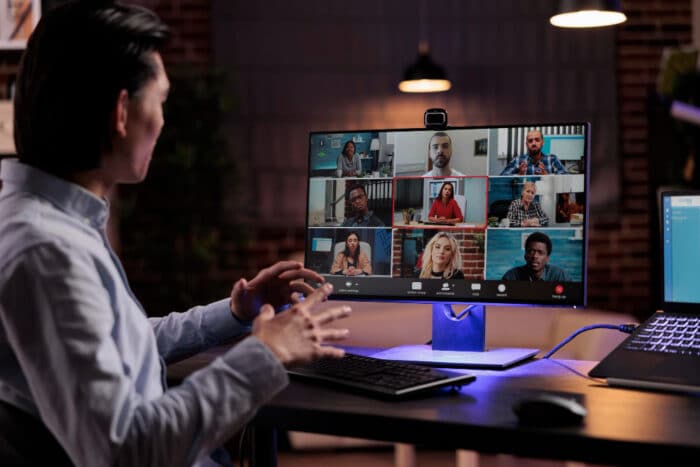 HR virtual summit provides excellent opportunities to advance your professional growth and improve your company's HR procedures. There are many benefits of the HR virtual summit, like the following:
Showcases Industry Expertise
HR events are a fantastic way to increase your understanding of the field. Esteemed experienced professionals from reputed companies talk at the greatest HR conferences. These workshops offer insightful information about top-tier HR procedures.
You can move outside the cocoon of your firm and acquire a comprehensive understanding of the sector by interacting with HR experts in industries other than yours. Continually expanding your knowledge will increase your value proposition to your company.
According to a UK study, 89% of employers believe successful employees must be able to learn new things throughout their lives.
Saves Money and Time
While face-to-face interaction is lost in a virtual summit, the session can provide a more practical means of participating. For instance, you can participate in the sessions from anywhere as the entire event is online. As a result, attending a summit no longer requires troublesome and time-consuming travel, dressing up, or focusing an entire day's schedule on the seminar.
Virtual summits allow you to watch the sessions while participating in all the discussion areas. Additionally, with a virtual HR summit, entering and exiting any online event spaces, networking lounges, and session rooms is simple.
Expands Your Professional Network
Networking with people in your industry is essential, as these relationships might help you and your business in the future with advice, finances, marketing, and more. Consider the HR virtual summit a chance to strike up a dialogue with those in your business that you may not have previously had the opportunity to work with.
One can network with hundreds of HR specialists while learning about market trends, practical tactics, and revolutionizing practices. You can network with business executives at the HR virtual summit, get professional advice, schedule strategic meetings, and create contacts for future collaborations.
Provides Access to Resources
One of the best online places to find relevant HR industry knowledge is virtual summits. Attending an HR virtual conference may teach you all you need to know about HR strategies from experts. You'll study tried-and-true techniques, best practices, insider tactics, and professional guidance while receiving trustworthy, well-assembled resources.
Additionally, you can pick up fresh information through conversations with other participants and apply it to your operations and business circumstances. Since many online summits are free, you need only invest your time and effort to access useful information, tools, and insights.
Offers Workplace Solutions
The best virtual HR summit features top presenters who explore the most important issues HR faces and share their knowledge on addressing them. These topics addressed in the HR summit may be relevant to your company's situation.
You can also observe the latest goods or services that HR tech businesses have to offer, thanks to the live demos presented at the virtual HR summit. Thus, when you return to work, you'll have a brand-new set of solutions with fresh tactics and technology.
Takeaways from HR Virtual Summit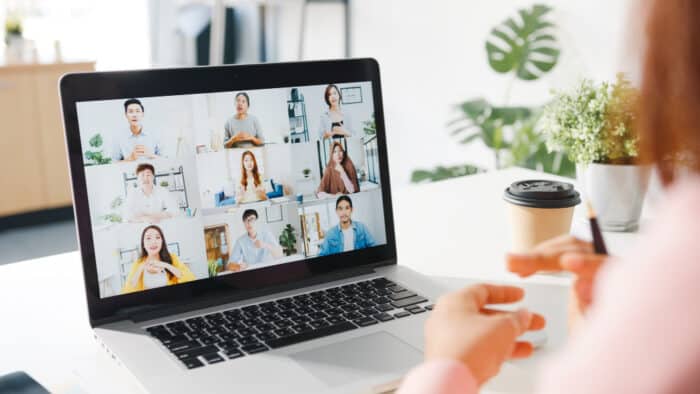 More than ever, organizations now require personnel who can make decisions quickly and flexibly to better respond to changing circumstances. Let's look at the top four HR virtual summit takeaways that will help the entire HR industry:
Organizational structure should be powerful
High levels of staff retention and production and individuals exchanging fresh concepts and coming up with innovative ideas are characteristics of an appealing company. More businesses are having trouble filling vacant positions. Many employees have quit their occupations in large numbers during the past year; they now choose their organizations carefully and deliberately.
Effective leadership is about recognizing this trend and always developing your talents as a people leader – not just a business leader. You can't just fire people, replace them, and believe your company will function effectively.
Employees demand a safe workplace
Organizations must learn the significance of psychological safety and trust in the workplace. Psychological safety includes feeling secure enough to take risks and share ideas socially. In contrast, trust entails feeling at ease and being vulnerable with another person about your opinions.
Organizations should emphasize proactive leadership, good communication, and a commitment to DEI (diversity, equity, and inclusion) to foster trust and psychological safety. Educating managers on dealing with actions that weaken psychological safety and trust is crucial. Moreover, a thorough performance management system can enhance psychological safety and trust inside a company.
Use technology to innovate and stand out
Even while innovation is on the rise, some people (and organizations) are anxious about using too much technology at work. While the significance of manual touch in some work types exists, we cannot dismiss the time and cost savings that technology brings. It's time for HR to comprehend the practical implications of adopting new technology.
HR departments must also discuss how advanced analytics may improve employee experience, provide a talent-centric perspective on problems, support laws, and regulations, and speed up internal operations.
Employ a human-centered approach
Building compassion, curiosity, and the courage to stay with employees during difficult emotional situations are the first steps in a human-centered approach. These abilities are fundamental to an organization's culture, leadership development, well-being, and mental health. Since we have been taught that expressing vulnerability may be viewed as a weakness, people frequently conceal their feelings. In actuality, individuals must be open to vulnerability in all spheres of life, including their job. However, employees cannot do so unless their leaders exhibit this humanness, making the organization and teams robotic.
Summing Up
A virtual HR summit provides a collaborative environment stimulating networking and idea exchange with a carefully chosen program. This informative seminar includes interesting panel discussions, exciting keynote addresses, and interactive sessions. No matter how experienced or inexperienced you are in the HR field, participating in virtual summits has many benefits for you and your enterprise.
You may interact with and learn from industry experts, build your network, meet company executives and other key contacts, and receive access to useful (and usually free) content and resources. The best part is all this from the convenience of your home or workplace through online summits. 
When it comes to performance management trends, Engagedly is well-versed. All users, including employees, managers, CEOs, and administrators, can be engaged with our modern, customizable design. So, join us and level up your workforce with Engagedly!
---

---
Frequently Asked Questions
Q1. What is the importance of a virtual HR summit?
Ans. Through tailored networking opportunities and on-the-moment attendee insights, a virtual HR summit assists HR professionals in identifying future trends, setting priorities, seizing opportunities, and concentrating on important recruitment, hiring, and onboarding strategies.
Q2. Who can benefit from an HR virtual summit?
Ans. A virtual HR summit is designed for HR leaders who want to further their careers beyond HR certifications. People wishing to obtain knowledge from experienced colleagues and mentors who have successfully risen through the ranks in HR can sign up.
Q3. What is the future of virtual HR summits?
Ans. The HR domain is witnessing high technological changes. The HR virtual summit aims to use technology's power and the huge potential of the human workforce to unleash a revolutionary change in how we work.
---
Subscribe To The Engagedly Newsletter